CLU11108 Sources and Methods for Ancient History and Archaeology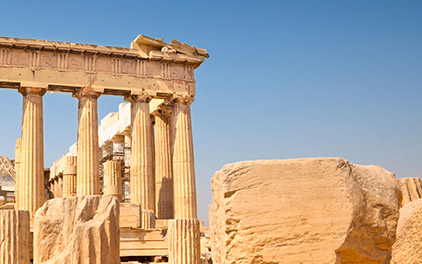 This module provides an introduction to the primary sources and methodologies employed by historians and archaeologists. It introduces the practical, analytical and critical skills required to assess both textual sources and material remains. It explores the nature and reliability of the different types of evidence, and challenges students to think about and assess how modern scholars approach the study of the ancient world. Group seminars focus on developing skills with the primary sources: working with artefacts such as coins, inscriptions and pottery, or debating archaeological ethics.
Module Organisers:

Dr Hazel Dodge, Dr Rebecca Usherwood

Duration:
Contact Hours:

22 lectures and 9 seminars

Weighting:
Assessment:

100% continuous assessment (four written assignments)
Learning Outcomes
Upon the successful completion of this module students should be able to demonstrate:
Knowledge of basic terminology and its definitions
Understanding of the main practical and intellectual developments in the study of history and archaeology
Understanding of the purposes and methods of history writing in the ancient world
Knowledge of the different categories and types of evidence available and how it survives
Appreciation of the value and limitations of different types of evidence
Ability to analyse the major issues
Ability to communicate the above in verbal and written form
Introductory Reading
Colin Renfrew and Paul Bahn, Archaeology. Theories, Methods and Practice. London. London 2016 (7th edition; earlier editions are also acceptable).
Luke Pitcher, Writing Ancient History. London 2009.