CL2311 Roman Archaeology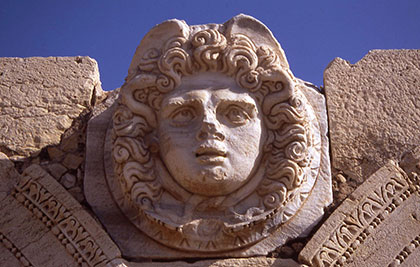 This module explores the Roman world through the material culture of this vast and varied empire. It covers the full geographical extent of the Roman Empire examining subjects such as transport, technology and communication, urbanisation and rrual settlement, the economy and resources, religion and ritual. Regional case studies of Ostia, the Bay of Naples, the Eastern Empire, and North Africa will all be included.
Module Organiser:
Duration:
Contact Hours:

32 lectures (2 lectures p.w.), 6 seminars

Weighting:
Assessment:

100% continuous assessment (four written assignments)
Learning Outcomes
On successful conclusion of this module, students should be able to demonstrate:
Sound geographical knowledge of the Roman world
The ability to apply visual and spatial skills to the analysis of artifacts, architectural plans and other archaeological diagrams
Knowledge of the primary sources (archaeological, artistic, textual) relevant to the module topics
Familiarity with, and ability to evaluate, the major theoretical approaches, debates and scholarship relevant to the module topic
Ability to discuss the above, both orally and in writing, in a clear and scholarly manner, and to work effectively in teams.