CLU33112 Democracy and Monarchy in Classical Greece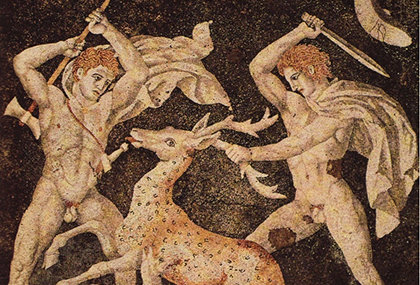 The Classical period saw the rise and fall of a series of great empires: Persia, Athens, Sparta, and Macedon. This module will examine the political development of the Greek world in the fifth and fourth centuries BC, from the end of the Persian Wars to the death of Alexander the Great. Topics will include political systems such as oligarchy and democracy, Greek historiography under Herodotus and Thucydides, Athenian and Spartan imperialism, Sicily and South Italy, Panhellenism, and the rise of Macedon.
Module Organisers:

Dr Shane Wallace, Samantha Sink

Duration:
Contact Hours:

15 (11 lectures, 4 seminars)

Weighting:
Assessment:

30% written assignment, 70% written examination

Course Open To:

Classics, Ancient History and Archaeology; TJH Ancient History and Archaeology; Ancient and Medieval History and Culture; Visiting; Open Module
Learning Outcomes
On successful conclusion of this module, students should be able to:
Demonstrate sound knowledge of the history and geography of the Greek world
Analyse critically, the primary textual sources relevant to the module.
Show familiarity with other types of relevant evidence (inscriptions, coins, archaeological material) and ability to integrate them with the textual evidence.
Evaluate the major theoretical approaches, debates and scholarship relevant to the module topic.
Discuss the above, both orally and in writing, in a clear and scholarly manner.
Work effectively in small groups.