CL1210 Greek and Roman Art and Architecture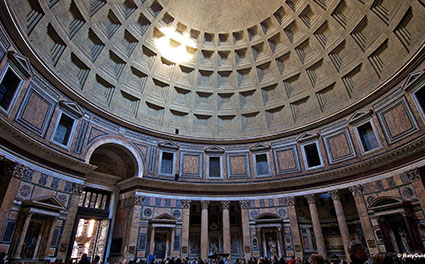 This module offers an introductory survey of the development and major artistic and artistic achievements of Greek and Roman architecture, sculpture and painting from the Greek Bronze Age to the reign of the Roman emperor Hadrian in the early 2nd century AD. The module places art and architecture in its social, political and cultural context. It explores themes such as the representation of the human form, the use of narrative and mythology in art, urbanisation, and the development of architectural forms such as temples, theatres and Roman baths.
Module Organisers:

Dr. Christine Morris, Dr. Hazel Dodge

Teaching Staff:

2018-19: Dr Suzanne O'Neill

Duration:
Contact Hours:

44 lectures (2 lectures per week)

Weighting:
Assessment:

100% continuous assessment (four written assignments)
Learning Outcomes:
Upon the successful completion of this module students should be able to:
Demonstrate familiarity  with major monuments and works of art covered in the module.
Demonstrate  a knowledge of basic terminology for chronological periods, styles of art and architecture, names of important artists
locate regions and sites of major importance in the Greek and Roman world
understand the main developments and achievements of Greek and Roman art and architecture
understand and appreciate  the role of art and architecture within the context of the societies which produced and used it
 Demonstrate basic visual skills for identifying and discussing art and architecture.
Recommended Books:
S. Woodford, Introduction to Greek Art: Sculpture and Vase Painting in the Archaic and Classical periods, London 2015 (also multiple copies of the 1986 edition in the library)
J.G. Pedley, Greek Art and Archaeology, London, 5th edition 2012; 4th edition 2007j.
Mark D. Stansbury-O'Donnell, A History of Greek Art, London 2015
N. H. and A. Ramage, Roman Art, 5th edition 2008; 3rd edition London 2000;
F. Sear, Roman Architecture, London 1982; republished 1989 and 1998