CLU22115 Greek Archaeology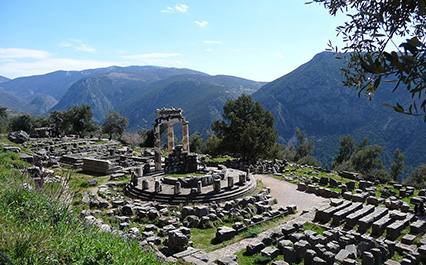 This module explores the ancient Greek world through its material culture, covering a time span from the collapse of Mycenaean palatial cultures through to the Classical period. The approach is thematic and topics may include state (polis) formation, colonization and cultural interaction in the Mediterranean, the development of Greek sanctuaries, the archaeology of the Greek countryside, the social and political roles of art and architecture in Archaic and Classical Athens, gender and sexuality, death and society, and archaeology and modern politics.
Module Organisers:

Dr Christine Morris, Dr Suzanne O'Neill

Duration:
Contact Hours:

27 (22 lectures, 5 seminars)

Weighting:
Assessment:

100% coursework (four written assignments)

Course Open To:

Classics, Ancient History and Archaeology; TJH Ancient History and Archaeology; Columbia Dual Degree; Ancient and Medieval History and Culture; Visiting; Open Module
Learning Outcomes
On successful conclusion of this module, students should be able to demonstrate:
Demonstrate sound geographical knowledge of the Greek world
Apply visual and spatial skills to the analysis of artefacts, architectural plans and other archaeological diagrams.
Demonstrate knowledge of primary sources (archaeological, artistic, textual) relevant to the module topics.
Evaluate the major theoretical approaches, debates and scholarship relevant to the module topics.
Discuss the above, both orally and in written form, in a clear and scholarly manner.
Work effectively in small groups.