CLU44555 The Ancient Novel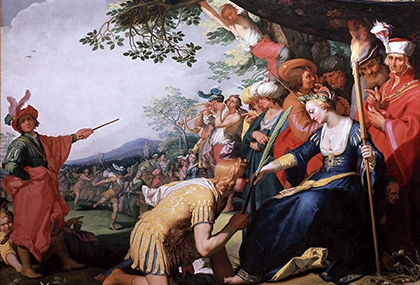 The origins, development and readership of the novel, a genre that blossomed in Imperial times and later antiquity, are shrouded in mystery. In this module, we will focus on one particular incarnation of the genre, the Greek romance, with as surviving examples the novels of Chariton, Xenophon of Ephesus, Achilles Tatius, Longus and Heliodorus. Topics will include the genre's origins, fictional worlds and conventions; intertextual¬ity, readership and allegorical readings; gender, sexuality and ethics; cultural iden¬tity, ethnicity and class; narrative voice and narrative modes, time, space and characterisation; reception history and influence on the modern novel.
Module Organiser:
Duration:
Contact Hours:

22 (one 2-hr seminar per week)

Weighting:
Assessment:

50% coursework, 50% written examination

Course Open To:

Classics, Ancient History and Archaeology; TJH Classical Languages; TJH Ancient History and Archaeology and Classical Civilisation (subject to Departmental approval); Visiting
Learning Outcomes
Upon the successful completion of this module students should be able to demonstrate:
Critically discuss the content and themes of the romantic novels by Chariton, Xenophon of Ephesus, Achilles Tatius, Longus and Heliodorus
Analyse the narrative form of these same romantic novels, including features such as narrative voice, perspective, space, time and characterisation
Discuss the key features, history and contexts of the ancient genre of the novel
Evaluate modern critical approaches to, and current scholarly debates about the Greek novel
Orally introduce a topic, text or problem and play an expert role in the relevant group discussion
Write a research essay with appropriate questions, arguments, evidence, language use, referencing and bibliography.