Operations and Supply Chain Management (M.Sc.)
Overview
Further information on the Masters in Operations and Supply Chain Management programme can be found on the Trinity Business School Website.

Programme Overview
Ideal for students with strong analytical skills, this programme equips graduates with the tools and expertise to manage supply chain processes and their connected operations in a global and increasingly digitalised marketplace. Monitoring risk, leveraging innovation and managing collaboration are some of the core themes embedded in this programme.
Operations and supply chain management (OSCM) are core to every business and organisation. OSCM determines how resources are used, and how value is delivered to the end customer or user.

Course Structure
This Masters's programme is 90 credits delivered over one academic year. The taught component comprises modules totalling 60 credits. Students also complete a substantial research project, which accounts for a further 30 credits, to be eligible for consideration for the award of the degree.
The full list of modules offered on the programme can be found here.

Trinity Business School - More than a degree
We are a globally-renowned, triple-accredited business school delivering an ultra-modern educational experience and innovative research from the heart of Dublin's thriving capital city. At Trinity Business School, we offer programmes that will push you to reach your full potential. Immerse yourself in the latest business theory and practice, unlock powerful alumni and career networks, and accelerate your career prospects and success.
We aim to produce graduates who will become future change-makers and who seek to shape and transform business for good.

Career Opportunities
Our dedicated career support team will help you to identify your ideal career path and provide tailored advice on how to achieve your career goals. Through workshops, one-to-one coaching, career psychometric tests, and visits from top global employers, students are introduced to our vast portfolio of company recruiters.
This programme allows graduates to blend the strategic and analytical skills acquired, with the soft skills of teamwork, relationship management and communication. These skills are now vital for every sector, from manufacturing, agri-food, consumer goods, construction, service sector, public sector, to the digital sector. Gone are the days of supply chain skills being resigned to 'just manufacturing or logistics'.
Study Operations and Supply Chain Management (M.Sc.) at Trinity
Introduction to the programme MSc in Operations and Supply Chain Management by Dr. Isilay Talay of the Business School at Trinity College Dublin
Course Details
Next Intake
September 2023
Course Director
Dr. Sinead Roden
Closing Date
31st July 2023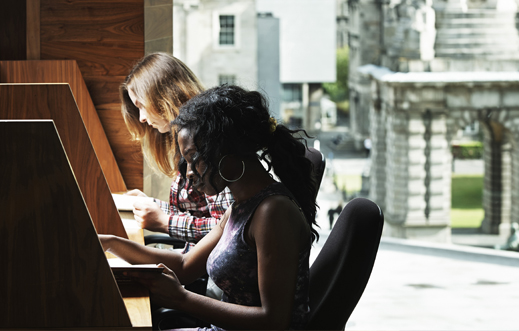 Apply
To apply, click on the relevant Apply Link below
Get in Touch
Telephone Number
+353 1 896 3204
Email
Website
https://www.tcd.ie/business/programmes/masters-programmes/msc-in-operations-and-supply-chain-management/
Register Your Interest
Register your interest in postgraduate study at Trinity College Dublin, the University of Dublin.
As Ireland's leading university, we offer a wide range of postgraduate programmes at masters, diploma and certificate level.
Trinity is an international university steeped in history, with a reputation for excellence in education, research and innovation.