Pharmaceutical Manufacturing Technology (Online - M.Sc./P.Grad.Dip)
Overview
This course is a two-year online learning course running from January to December each year. It comprises of eight taught modules. The general areas covered include pharmaceutical processing, chemistry, pharmacology, pharmaceutical biology, and regulation of health products and manufacturing. Candidates who are eligible and wish to progress to the M.Sc. must also complete a QP Professional Industrial dissertation. During the year participants will also undertake several manufacturing facilities visits.
Applicants are expected to be employed in the pharmaceutical industry or with a pharmaceutical regulatory authority at the time of their application or to have previously worked in the industry. Entry requirements to the course are determined so that on successful completion of the taught modules of the course the minimum conditions for qualification for QP status are achieved (Directives 2002/83/EC and 2001/82/EC).
Please note that this course commences in January each year.
Career Opportunities
This course is offered to graduates working in the pharmaceutical industry, who may wish to satisfy the EU educational requirements for the role of the Qualified Person (QP) responsible for the manufacture of human and veterinary medicinal products. Many of our graduates now hold global or senior executive quality management positions in pharmaceutical multinational companies.
Click Here for further information on modules/subject.
MSc in Pharmaceutical Manufacturing Technology at Trinity College Dublin (Online)
Course Details
Next Intake
January 2024
Course Coordinator
Lorna Loughrey
Course Director
Dr Bernard Naughton
Closing Date
31st October 2023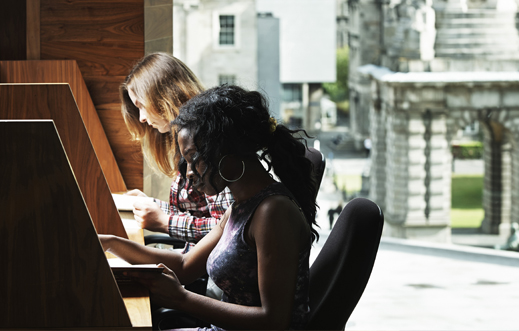 Admission Requirements
• Applicants are expected to have an Honours bachelor's degree ideally 2.1 or above extending over 3 or 4 years in one of the following disciplines: chemistry, pharmaceutical chemistry, medicine and technology, biology; other disciplines may also be considered as suitable.
• Applicants are expected to have some experience of working in the pharmaceutical manufacturing and associated industries
• In case of heavy competition for places or where there are concerns regarding a particular applicant's suitability, applicants may be interviewed.
Course Fees
Click here for a full list of postgraduate fees
Apply
To apply, click on the relevant Apply Link below
Get in Touch
Telephone Number
Course Coordinator +353 1 8962812
Course Administrator +353 1 8962811
Email
lorna.loughrey@tcd.ie
DIPPMT@tcd.ie
Website
https://pharmacy.tcd.ie/postgraduate/msc_manufac.php
Register Your Interest
Register your interest in postgraduate study at Trinity College Dublin, the University of Dublin.
As Ireland's leading university, we offer a wide range of postgraduate programmes at masters, diploma and certificate level.
Trinity is an international university steeped in history, with a reputation for excellence in education, research and innovation.