Midwifery (H.Dip.)
NFQ Level 8
50 (25 places in The Coombe, 25 places in the Rotunda) Places
Overview
Course Overview
Course is taught by the School of Nursing and Midwifery, Trinity College Dublin in partnership with The Rotunda Hospital, Dublin and The Coombe Hospital, Dublin. The course aims to develop midwives with the knowledge, skills and attitudes necessary to become competent, analytical and reflective practitioners, thus enabling them to provide care in a manner that benefits women, their babies and families.
Is This Course For Me?
This course is designed for NMBI- (Nursing and Midwifery Board of Ireland), registered nurses with an undergraduate degree.
Career Opportunities
Midwifery graduates will be able to provide competent, safe midwifery care autonomously for women and their families; recognise the individuality of each woman and foster the development of shared decision making throughout the childbirth experience; and promote and support lifestyle choices that enhance the health and wellbeing of women, their families and the wider community.
Graduates will also be able to demonstrate informed decision-making skills and the ability to make informed differential diagnoses; and recognise the scope of midwifery practice, initiate appropriate referrals to other healthcare providers, and provide emergency care when required.
Course Structure
The course consists of both classroom and practice learning:
- Theory: 26-week (24 weeks classroom and 10 individual study days)
- Practice: 52 weeks (including eight weeks of holidays and public holidays)
For the duration of the course, the student is an employee of either The Coombe Hospital or The Rotunda Hospital, and a registered student at Trinity College Dublin.
Assessment methods are varied, including examinations, written and oral assignments, case presentations, independent and group work, skills assessment, and OSCE (Objective Structured Clinical Examination).
Course Content
Students take eight modules across 18 months: Being a Midwife – Personal and Professional Development; Foundation Skills for Midwifery Practice and Sharing the Woman's Experience; Health Promotion and Infant Feeding; Midwifery Clinical Practice 1 (1-3); Core Midwifery Practice and Adaption in Pregnancy; Midwifery Practice: Pathophysiology and Unexpected Outcomes of Pregnancy and Childbirth; Midwifery Research - Evidence for Midwifery Practice; and Midwifery Clinical Practice 2 (4-7).
Click here for further information on modules/subjects.
Study Midwifery (H.Dip.) at Trinity
This video outlines many of the postgraduate programmes available within the School of Nursing & Midwifery at Trinity College Dublin, including Midwifery (H.Dip.).
Course Details
Awards
NFQ Level 8
Number of Places
50 (25 places in The Coombe, 25 places in the Rotunda) Places
Next Intake
March 2024
Course Coordinator
Dr. Sunita Panda
Closing Date
12th January 2024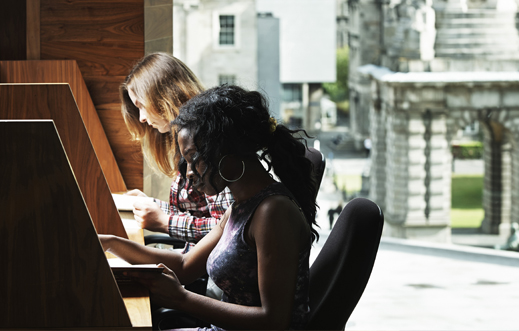 Course Fees
Click here for a full list of postgraduate fees
Get in Touch
Telephone Number
+353 (0)1 8962692
Email
Dr. Colm O'Boyle (course coordinator): coboyle@tcd.ie
Website
www.nursing-midwifery.tcd.ie/postgraduate/higher-diploma/midwifery/index.php
Register Your Interest
Register your interest in postgraduate study at Trinity College Dublin, the University of Dublin.
As Ireland's leading university, we offer a wide range of postgraduate programmes at masters, diploma and certificate level.
Trinity is an international university steeped in history, with a reputation for excellence in education, research and innovation.