Construction Law and Contract Administration (P.Grad.Dip.)
Overview
This one-year postgraduate course is designed to enable civil engineers and other suitable qualified professionals, such as architects and quantity surveyors and lawyers, to acquire a knowledge of construction law. The diploma is accepted by Engineers Ireland as fulfilling criterion no. 2 (Knowledge of Law and Contract Procedure) for admission to the IEI list of conciliators. This Diploma has also been approved by Engineers Ireland as meeting the requirements for continuing professional development. Accreditation has also been given for Part II status of membership of the Chartered Institute of Arbitrators.
Course Organisation
Lectures are normally held on Friday evening 7 - 10 p.m. and Saturday morning 9.30 a.m. - 12.30 p.m. each week throughout the two semesters (September to April) with some lectures and workshop sessions scheduled for Friday afternoons. In addition to attending lectures, participants are required to participate in workshops, which comprise a major part of the course and involve coursework to be submitted as part of the students' assessment.
Course Content
Introduction to Legal Systems and Methods; the Irish litigation process; the law of evidence
The Law of Tort; The Law of Contract
Contracts in construction - procurement methods, engineering and building contracts, tenders, claims, insurance, subcontracts; case law; public procurement; contracts for other professions
Risk and insurance; sureties; statutory duties; professional relationships, duties and liabilities
Methods of dispute resolution
Click Here for further information on modules/subject.
Assessment
Two three-hour examinations are held in April. Each of these constitutes one third of the overall assessment. Coursework, which is done throughout the year, accounts for the remaining one third of the overall assessment. Students must pass each examination paper and each coursework assignment.
Recommended texts
Extensive notes are provided by individual lecturers, who may also recommend texts.
Career Opportunities
Graduates of this course acquire a greater knowledge of construction law which allows them to work with developers and construction companies or to move into dispute resolution.
Construction Law and Contract Administration (P.Grad.Dip.)
Dr. Niamh Harty presents an overview on the P.Grad.Dip in Construction Law and Contract Administration at Trinity College Dublin.
Course Details
Number of Places
26 Places
Next Intake
September 2023
Course Director
Dr. Sara Pavia
Closing Date
31st March 2023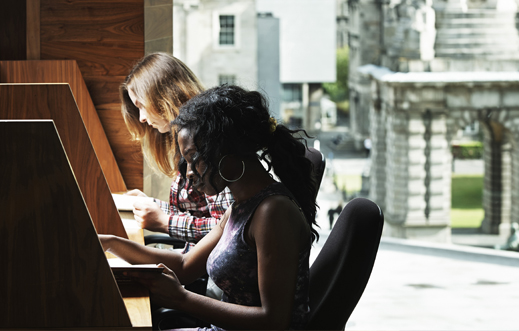 Admission Requirements
A Level 8 honours degree in Engineering or related subject, or a suitable professional qualification (B.Sc. Surveying will be considered if the candidate is working in an engineering environment).
Please note that the number of places on this Diploma course is limited, and applications are assessed based on academic qualifications, together with the number of years of relevant post-graduation experience, plus professional references.  Where possible, we aim to achieve a balance between the different construction professions on the course. If an applicant is put on the waiting list for the course, and a place does not come available, he/she will be given priority in the allocation of places in the following year, subject to all the basic requirements being met.
Course Fees
Click here for a full list of postgraduate fees
Apply
To apply, click on the relevant Apply Link below
Get in Touch
Telephone Number
+353-1-896 1302
Email
Website
http://www.tcd.ie/civileng/diploma-in-construction-law-and-contract-administration
Register Your Interest
Register your interest in postgraduate study at Trinity College Dublin, the University of Dublin.
As Ireland's leading university, we offer a wide range of postgraduate programmes at masters, diploma and certificate level.
Trinity is an international university steeped in history, with a reputation for excellence in education, research and innovation.