Project Management (P.Grad.Dip.)
Overview
This is a one-year postgraduate course designed to provide engineers and other suitably qualified graduates with a good appreciation and understanding of project management techniques and practice in civil engineering and construction. Since much of this course is generic, it is also suitable for those involved in managing projects in other areas, for example, in manufacturing and information technology. This course has been approved by Engineers Ireland as meeting its requirements for continuing professional development.
Course Organisation:
Lectures are normally held on Friday evenings and Saturday mornings each week throughout the academic year. Coursework involves carrying out an individual research project in one's own time and also using project management software on the College computers as an integral part of the course on some Friday evenings.
Course Content:
Project Management Principles and Practice
Contracts, Tendering Procedures, BCAR and Insurances
Legal Principles and Employment Legislation
Project Accounting and Cost Control
The Computer, BIM and IT in Project Management
Leadership, Human Resources, Change Management and Health and Safety
Coursework Assignments
Assessment:
The award of a Postgraduate Diploma in Project Management is based on a combination of the results of two examination papers and two coursework assignments. Each paper and the coursework constitute one third of the overall assessment. Students must pass each paper and the coursework; there is no system of compensation. The pass mark for the examination papers and the coursework is 40%. A Distinction is awarded to those who obtain an overall average mark of 70% or more in both the coursework and two papers combined at the summer examination. The Diploma awarding ceremony takes place in January.
Recommended texts:
Extensive notes are provided by individual lecturers, who may also recommend texts.
Click Here for further information on modules/subject.
Study Project Management (P.Grad.Dip.) at Trinity
Introduction to the programme P.Grad.Dip in Project Management by Dr David O'Connell of Trinity College Dublin
Course Details
Number of Places
90 Places
Next Intake
September 2022
Course Director
Dr David O'Connell
Closing Date
31st July 2022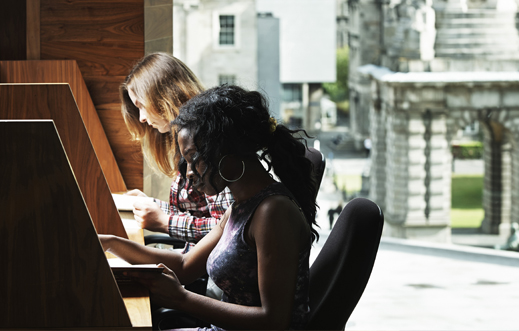 Admission Requirements
An honours degree in Engineering or related subject, or a suitable professional qualification plus at least one years relevant work experience. A candidate may be interviewed to establish his or her suitability for the course.
Course Fees
Click here for a full list of postgraduate fees
Apply
To apply, click on the relevant Apply Link below
Get in Touch
Telephone Number
+353-1-8961007
Email
makeatin@tcd.ie
walshd@tcd.ie
Website
http://www.tcd.ie/civileng/diploma-in-project-management
Register Your Interest
Register your interest in postgraduate study at Trinity College Dublin, the University of Dublin.
As Ireland's leading university, we offer a wide range of postgraduate programmes at masters, diploma and certificate level.
Trinity is an international university steeped in history, with a reputation for excellence in education, research and innovation.