Biomedical Sciences (Intercalated) (M.Sc. / P.Grad.Dip.)
Overview
Students enter via the M.Sc. register. Students will take a core module in Clinical Research based in the Clinical Research Facility, St James's Hospital and concurrently follow one of five specialist tracks, which will be provided by the actual modules as offered by the currently running five Masters courses (i) the masters course in molecular medicine, (ii) the masters course in neuroscience, (iii) the masters course in immunology (iv) the masters course in translational oncology or (v) the masters course in healthcare infection management. Students will then conduct a three month research project and will submit a dissertation based on this project. Applicants will be notified when the course application is open.
Click Here for further information on modules/subject.
How to Apply
As this course has restricted access please email Henry Windle (hjwindle@tcd.ie) for the application link
Course Details
Next Intake
September 2022
Course Coordinator
Dr. Henry Windle
Closing Date
31st July 2022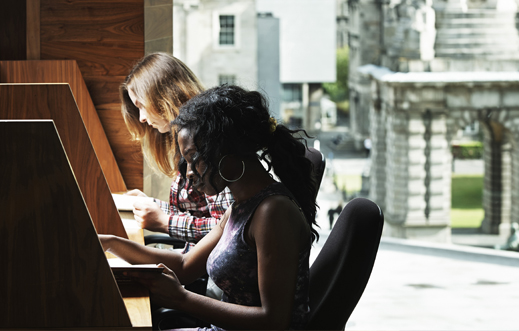 Admission Requirements
Admission to this course is restricted to undergraduate students on year 3 (and occasionally year 4) in the School of Medicine in Trinity College Dublin. At this point, students will have qualified for a B.A. which is normally awarded when the students are conferred with their final M.B. The intercalated Masters will also be conferred at this point. The course is coordinated through the Department of Clinical Medicine, TCD, St James Hospital Dublin. When completing the TCD online Application please ensure referees are TCD academics. Please note that an incomplete application cannot be processed.
Course Fees
Click here for a full list of postgraduate fees
Apply
To apply, click on the relevant Apply Link below
Get in Touch
Telephone Number
+353-1-896 2211
Email
gradapps.hs@tcd.ie, hjwindle@tcd.ie, llavoria@tcd.ie
Register Your Interest
Register your interest in postgraduate study at Trinity College Dublin, the University of Dublin.
As Ireland's leading university, we offer a wide range of postgraduate programmes at masters, diploma and certificate level.
Trinity is an international university steeped in history, with a reputation for excellence in education, research and innovation.