Latest Discoveries & Publications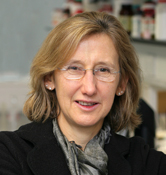 Scientists discover shared genetic origin for MND and Schizophrenia: Motor Neurone Disease (MND) (also known as Amyotrophic Lateral Sclerosis (ALS)) and schizophrenia have a shared genetic origin. TBSI's Academic Director Orla Hardiman, is the senior author and lead investigator on the project. Dr Russell McLaughlin, Ussher Assistant Professor in Genome Analysis at Trinity College Dublin, is lead author of the paper. Nature Communications Paper Press Release 24 March 2017
Trinity scientists discover shared genetic origin for ALS/MND and schizophrenia from Infocus Media on Vimeo.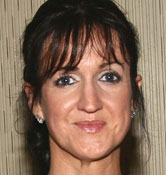 The EU H2020-funded International Network on Microvesicles and Exosomes in Health and Diseases, led by Prof. Lorraine O'Driscoll School of Pharmacy & Pharmaceutical Sciences & TBSI, today published on their extensive international study summarised under the title of EV-TRACK: transparent reporting and centralizing knowledge in extracellular vesicle research. Nature Methods 2017 Feb 28;14(3):228-232.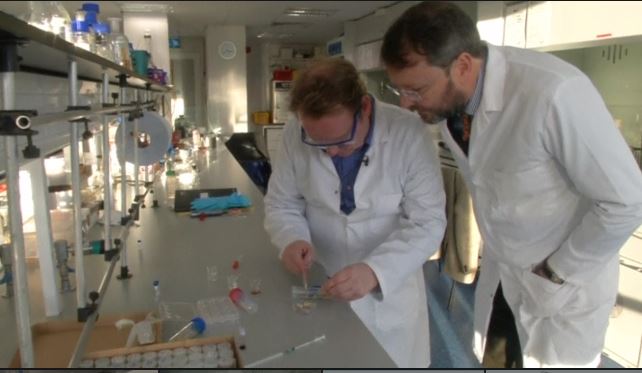 Reuters News agency have picked up on collaborative work by TBSI's Thorri Gunnlaugsson (Chemistry) and Professor Clive Lee (RCSI). 3D 'bone maps' could spot early signs of osteoporosis The work was funded by SFI and in part by IRC. video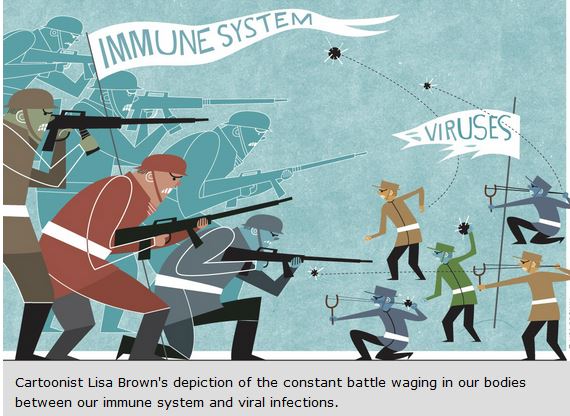 New way of attacking Viruses The team behind the work was led by TBSI's Dr Nigel Stevenson, Assistant Professor in Immunology. They have discovered that a biological molecule (STAT3) is also critical in protecting us against infection. Journal: Cellular and Molecular Life Sciences Irish Times 26 January 2017 TCD press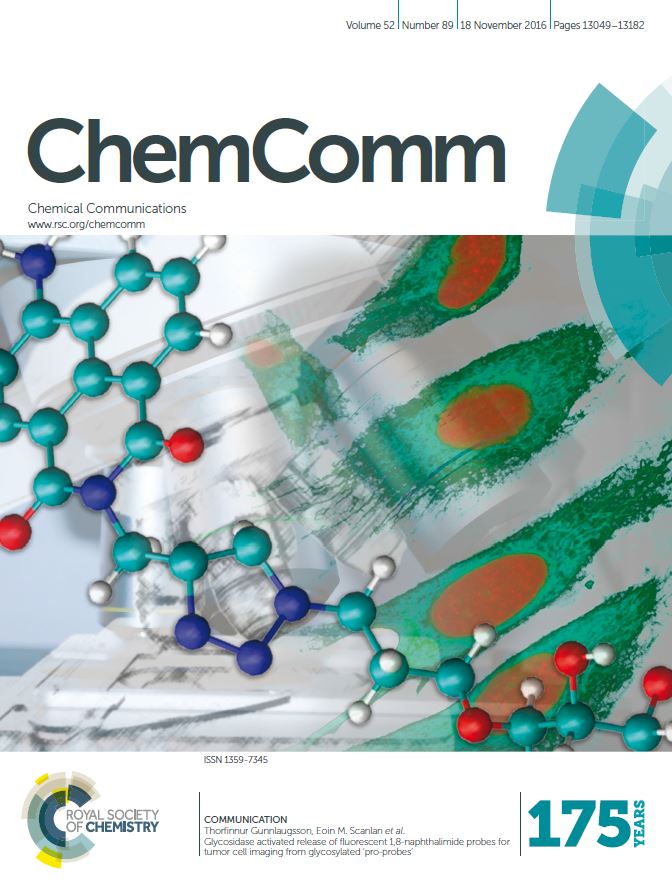 Cover of the Royal Society of Chemistry publication Chemical Communications Collaborative work by TBSI's Eoin Scanlan, Thorri Gunnlaugsson (Chemistry) and Clive Williams (School of Biochemistry and Immunology). The work focuses on the development of fluorescent drug candidates that have sugar units attached to them. They can only be delivered into cancer cells upon selectively hydrolysed of the sugar (of a native glycosidic linkage) in situ by glycosides enzymes. paper .pdf 3.71mb Irish Times 8 December 2016
News & Events
TRAining in Cancer mechanisms and Therapeutics (TRACT) Congratulations to TBSI's Dr Daniela Zisterer (project coordinator) and colleagues in the School of Biochemistry & Immunology and School of Dental Science who, along with European partners Queen's University Belfast, University of Siena, University of Valencia and OROBOROS INSTRUMENTS, have been awarded 2.9 million for research into oral and oesophageal cancer. This project, entitled 'TRAining in Cancer mechanisms & Therapeutics' (TRACT), has received funding from the European Union's Horizon 2020 research & innovation programme under the Marie Sklodowska-Curie grant agreement No. 721906.
TCD press office
News and Events prior to those listed above