Statistics (Online) P.Grad.Cert.
1 year Part Time (Online)
Up to 100 EU, 40 non-EU Places
Overview
This part-time course is intended for graduates of disciplines, other than statistics, who want to develop and deepen their knowledge of statistical methods for solving problems involving data arising in business and industry, in public service agencies or in research. The course is best seen as 'continuing professional development' for people who need statistics for their work. The course provides a broad introduction to the statistical ideas and methods relevant to data gathering and analysis in a wide variety of research areas as well as business and administration. The intention is to provide participants with a practical grasp of statistics based on a sound knowledge of the underlying ideas and concepts. Graduates of the course should be well placed to apply the ideas and methods to which they have been introduced in their own work. To this end, all the material is presented in the context of practical examples from a wide range of applications. More information can be found at https://www.scss.tcd.ie/postgraduate/pgcertstats/
From September 2021 this course is moving entirely online and there will be no need to come to TCD Campus at all. We hope that this extends the opportunity to take this course to anyone who lives outside of Dublin
Masterclass | PG Cert in Statistics, Jun 13, 2022 01:00 PM

If I take the Postgraduate Certificate in Statistics, what does a typical week of study look like? In this session, we will go through the content that you study in the very first week of the course, including a presentation by me of the week's lecture. This session looks at how we summarise and visualise the main types of data that we encounter across all applications of data analysis, whether that is in science, engineering, humanities or business. We look at which summaries and graphs are most appropriate, as well as some of the common pitfalls when using them.

Register in advance for this webinar:
https://us02web.zoom.us/webinar/register/WN_ofcoZ48STmC4BZ5vQIUWZQ
Click Here for further information on modules/subject.
Course Details
Number of Places
Up to 100 EU, 40 non-EU Places
Next Intake
September 2022
Course Director
Professor Simon Wilson
Closing Date
31st July 2022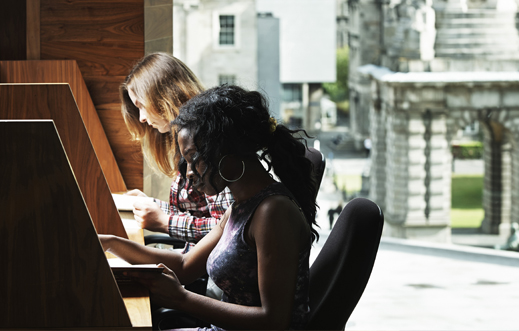 Admission Requirements
Any Bachelor's degree, some knowledge of mathematics (high school level/introductory level university module is sufficient), the College's PG English language requirement if necessary.
Course Fees
Click here for a full list of postgraduate fees
Apply
To apply, click on the relevant Apply Link below
Get in Touch
Telephone Number
+353-1-896-1759
Email
pgcert.stats@tcd.ie
Website
https://teaching.scss.tcd.ie/postgraduate-certificate-in-statistics/
Register Your Interest
Register your interest in postgraduate study at Trinity College Dublin, the University of Dublin.
As Ireland's leading university, we offer a wide range of postgraduate programmes at masters, diploma and certificate level.
Trinity is an international university steeped in history, with a reputation for excellence in education, research and innovation.