Quantitative Methods and Data Analysis for Healthcare (P.Grad.Cert.)
1 year part-time - NCQ Level 9
Overview
Unfortunately, this programme will not be running in the 2023/24 academic year. We will be offering the programme for the 2024/25 intake; applications will open for that in early 2024. Please contact us if you have any queries in relation to the programme.
The Postgraduate Certificate in Quantitative Methods and Data Analysis for Healthcare is open to a wide range of professionals from a broad spectrum of healthcare related backgrounds.
For information on this course please visit the School of Nursing & Midwifery website
Career Opportunities
This course is designed to equip students with the relevant knowledge and tools to understand, appraise and critically analyse or conduct an analysis of healthcare or related data, increasing their employability in healthcare-related research and practice.
Click Here for further information on modules/subject.
Course Details
Next Intake
September 2023
Course Coordinator
Professor Catherine Comiskey
Closing Date
31st July 2023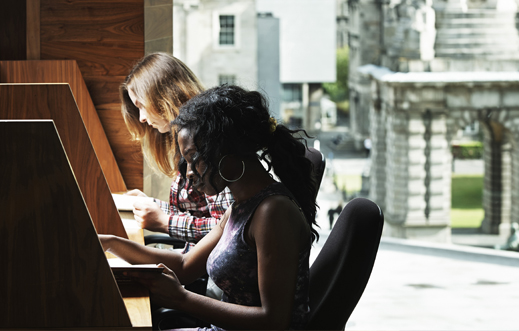 Admission Requirements
1. Applicants will be required to hold a minimum 2.1 grade (Second class Honours) in a relevant primary degree in the applicant's field of practice
2. Applicants must be familiar with information technology in particular email and internet use and have access to computer facilities including email and internet.
Documentation required to complete the application
• One academic and one professional reference from an employer. Each reference should confirm the potential and suitability of the applicant to undertake the course
• Copies of academic transcripts from completed educational courses
• Copies of official awards (parchment) from completed educational courses
Students will be required to undergo Garda Vetting, see https://www.tcd.ie/students/orientation/undergraduates/garda-vetting.php for further details
Course Fees
Click here for a full list of postgraduate fees
Apply
To apply, click on the relevant Apply Link below
Get in Touch
Telephone Number
+353 1 896 2776
+353 1 8963950
Email
Website
www.nursing-midwifery.tcd.ie/postrgraduate/
Register Your Interest
Register your interest in postgraduate study at Trinity College Dublin, the University of Dublin.
As Ireland's leading university, we offer a wide range of postgraduate programmes at masters, diploma and certificate level.
Trinity is an international university steeped in history, with a reputation for excellence in education, research and innovation.