Psychoanalytic Studies (M.Phil. / P.Grad.Dip.)
Overview
The Masters of Philosophy in Psychoanalytic Studies offers graduates a thorough introduction to the history, theory and applications in clinical work and in the wider culture of psychoanalysis from Freud to modern writers in this broad field. The course is of interest to people from a variety of backgrounds, including graduates of psychology, philosophy, and other university programmes, as well mental health professionals, people who work in the fields of the arts, education and health, among others.
The course typically covers areas such as the unconscious in groups, organisations and society, dreams, dreaming and symbolic life, the emotional world of the child, psychoanalysis and art, clinical states of mind and object relations theory. The content of modules may vary from year to year. Students are required to complete a thesis on a psychoanalytic theme for submission at the end of the programme.
Career Opportunities
Graduates have pursued careers in counselling, social work, marriage and family therapy, psychiatric nursing, and consultancy.
Click Here for further information on modules/subject.
Study Psychoanalytic Studies (M.Phil.) at Trinity
Introduction to the MSc. and P.Grad.Dip in Psychoanalytic Studies at Trinity College Dublin by John O'Connor
Course Details
Number of Places
15 Places
Next Intake
September 2023
Course Director
Dr. John O'Connor
Closing Date
30th June 2023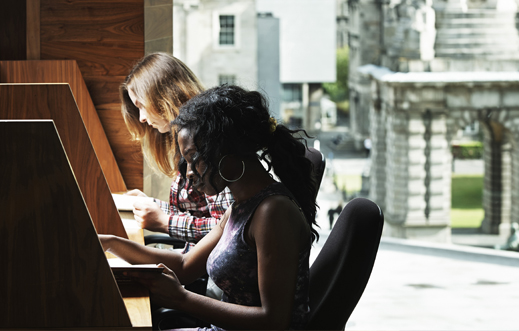 Admission Requirements
Applications are normally accepted only from persons with a first or upper second class degree (2.1) in an appropriate arts, social science or science subject.
Course Fees
Click here for a full list of postgraduate fees.
Apply
To apply, click on the relevant Apply Link below
Get in Touch
Telephone Number
+353-1-896 2290
Email
Website
www.psychology.tcd.ie/postgraduate/psychoanalytic-studies
Register Your Interest
Register your interest in postgraduate study at Trinity College Dublin, the University of Dublin.
As Ireland's leading university, we offer a wide range of postgraduate programmes at masters, diploma and certificate level.
Trinity is an international university steeped in history, with a reputation for excellence in education, research and innovation.
Testimonials
"Pursuing this course was one of the best decisions, it was the most evolving and enriching journey which shone my professional as well as intrapersonal skills and meanings. I appreciate the support of my wonderful colleagues who made this philosophical en route so insightful. All the lecturers allowed us to envisage a better future. It has revolutionized my belief system and strengthened it with a realistic liberal mental apparatus."

Graduate