Orofacial Pain (P. Grad. Cert.)
Overview
The Postgraduate Certificate course in Orofacial Pain is designed for general dental practitioners or dental specialists to enable them to develop their skills set, through learning and research, in order to work at an advanced level within dental practice.
The proposed new postgraduate certificate course is in one of the most attractive clinical areas for dental practitioners and its format will facilitate those in dental practice. In order to ensure its professional and academic quality the School of Dental Science and the Dublin Dental University Hospital have teamed up with the Herman Ostrow School of Dentistry of the University of Southern California which is already delivering a similar certificate course in Orofacial Pain specifically designed for the practicing dental professional who wants to improve skills and gain a world leading expertise to deliver the best care for patients with complex conditions
Click Here for further information on modules/subject.
Course Details
Next Intake
TBC
Course Coordinator
Dr Dermot Canavan
Course Director
Dr Michael O'Sullivan
Closing Date
TBC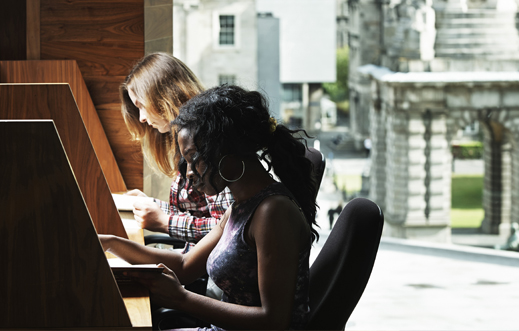 Admission Requirements
Applications for the Postgraduate Certificate must hold an honours primary degree in Dental Science. A minimum of one year's professional experience in the field of general dental practice within the last two years is also required.
Course Fees
Click here for a full list of postgraduate fees
Apply
To apply, click on the relevant Apply Link below
Get in Touch
Telephone Number
00 353 1 6127354
Email
postgrad.admin@dental.tcd.ie
Website
https://www.dentalhospital.ie/education/online-postgraduate-courses
Register Your Interest
Register your interest in postgraduate study at Trinity College Dublin, the University of Dublin.
As Ireland's leading university, we offer a wide range of postgraduate programmes at masters, diploma and certificate level.
Trinity is an international university steeped in history, with a reputation for excellence in education, research and innovation.