Mental Health - Child, Adolescent and Family (M.Sc. / P.Grad.Dip)
M.Sc/P.Grad.Dip: 2 years part-time / P.Grad.Cert: 1 year part-time
Overview
This course is designed to enhance the collaboration between disciplines working with children, adolescents and families with mental health problems. Participants on this course will come from a variety of professions: nursing; medicine; occupational therapy; speech and language therapy; social work; psychology; psychotherapy; teaching and education services. Students are required to attend clinical practice placements, undertake clinical competency assessments and complete a clinical portfolio
For information on this course please visit the School of Nursing & Midwifery website
https://nursing-midwifery.tcd.ie/postgraduate/taught-masters/mentalhealth-caf/
Career Opportunities
This course is designed to enhance the collaboration between disciplines working with children, adolescents and families with mental health problems. Students from a variety of professions (nursing, medicine, occupational therapy, speech and language therapy, social work, psychology, psychotherapy, teaching and education services) will advance their career prospects both in terms of promotion eligibility and post-graduate training.
Click Here for further information on modules/subject.
Course Details
Next Intake
September 2023
Course Coordinator
Dr John Dinsmore
Closing Date
30th June 2023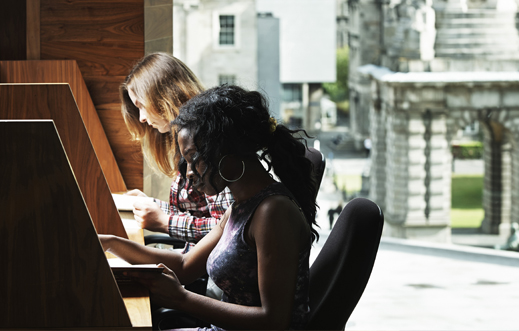 Admission Requirements
Candidates for this course will be currently working in mental health/mental illness field; and in the case of the Child, adolescent and family strand, be working in child, adolescent and family mental health services and have a minimum of one year's recent experience in the area of mental health/mental illness; and in the case of the child, adolescent and family strand, be currently employed in the area of mental health/mental illness/child, adolescent and family services and have Garda clearance for working with children and adolescents. Candidates will also normally hold an honors degree in a relevant discipline; or otherwise satisfy the selection panel that they have the ability to complete and benefit from the course.
Course Fees
Click here for a full list of postgraduate fees
Get in Touch
Telephone Number
+353-1-896 3005
Email
Website
http://www.nursing-midwifery.tcd.ie/postgraduate/taught-masters/msc-mentalhealth.php
Register Your Interest
Register your interest in postgraduate study at Trinity College Dublin, the University of Dublin.
As Ireland's leading university, we offer a wide range of postgraduate programmes at masters, diploma and certificate level.
Trinity is an international university steeped in history, with a reputation for excellence in education, research and innovation.