Immune Therapies (P.Grad.Dip./P.Grad.Cert.)
Overview
Therapies that target the immune system are having remarkable success in treatments for
conditions including cancer and autoimmunity and this is a rapidly developing area for the
biopharmaceutical sector. This is driven by the exciting clinical benefits observed in trials of next
generation DNA/RNA vaccines, monoclonal antibodies, checkpoint inhibitors, cell-based 'living
drugs', DNA/RNA vaccines, and viral vectors targeting a wide range of diseases now such as
diabetes, metabolic disorders and neurological conditions, including Alzheimer's disease and
Parkinson's diseases. The presence in Ireland of 9 out of the 10 world's largest biopharma
companies, all of which have interests in this area, is generating significant demand for graduates
with relevant knowledge and industry relevant skillsets and the requirement to upskill existing
employees of the biopharma industry and abroad.
The School of Medicine has multiple world-class researchers working in the immunotherapeutics
field. This new postgraduate diploma in Immune Therapies aims to provide biopharma employees
and graduate students with in-depth specialist knowledge in the fundamentals of
immunotherapeutics through research led teaching and practical training in technologies relevant
to immunotherapeutic research.
The 2-year part-time postgraduate course will provide an opportunity for scientists who wish to
upskill to continue and advance to high level jobs in the Irish biopharma industry or continue in
further biomedical-related research. The new course is a new 2-year part time Postgraduate
Diploma with a direct entry to Postgraduate Certificate in year 1 with progression to the
Postgraduate Diploma (top up) in year 2.
Study Immune Therapies (P.Grad.Dip./P.Grad.Cert.) at Trinity
Professor Cliona O'Farrelly, School of Biochemistry and Immunology at Trinity College Dublin give an overview of the Postgraduate Diploma and Postgraduate Certificate in Immune Therapies.
Course Details
Next Intake
September 2022
Course Coordinator
Professor Mary Canavan
Course Director
Professor Cliona O'Farrelly
Closing Date
31st August 2022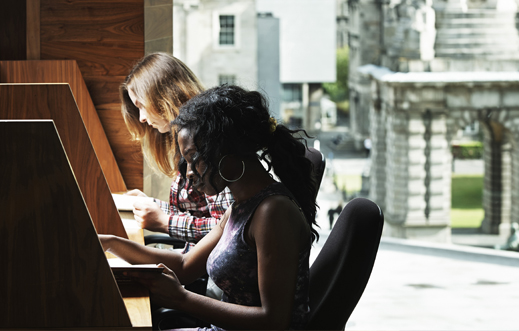 Admission Requirements
Applicants should have a 2.1 honours degree (level 8) in any bioengineering, veterinary or
biologically related degree (BSc. Honours) or be medically qualified (MB, BCh, BAO or equivalent
from a recognised medical school).
Course Fees
Click here for a full list of postgraduate fees
Apply
To apply, click on the relevant Apply Link below
Get in Touch
Telephone Number
TBC
Email
Immunetherapies@tcd.ie
Website
www.tcd.ie/courses/postgraduate/az