Health Services Management (M.Sc.)
Overview
The MSc in Health Services Management is a two year part-time programme that provides health professionals with the knowledge and competence to effectively plan and manage health services. It aims to provide an understanding of management principles and their application to the complex environment of the health services. It is beneficial to those who have responsibility for planning the organisation and delivery of health and social care services, and the mix of clinical and non-clinical participants enriches the learning experience. In addition to Trinity Faculty, the programme also includes contributions from experienced policymakers and senior managers in healthcare, thus providing a practical focus for learning and ensuring that students are kept up-to-date with the latest developments in the health system.
Particular emphasis is placed on the importance of interdisciplinary exchange within small group settings. Teaching is delivered through interactive sessions. Case studies, class discussion and online discussions facilitate the application of learning and ensure that the programme imparts a theoretical framework of understanding whilst maintaining a practical focus. The programme is continually updated to reflect developments occurring within our rapidly changing healthcare environment. A key feature within the programme is a relatively small class size, which optimises learning for individual students.
The programme offers a comprehensive coverage of subjects relevant to health services management. Modules include:
Year 1: Understanding the Healthcare Environment (Population Health Management); Managing People in Healthcare Organisations (comprising Management and Organisational Behaviour, Human Resources Management, and Organisational Development); Health Economics; Information and Operations Management (with emphasis on knowledge management and translation); Research Methods.
Year 2: Health Policy; Strategic Management (comprising Strategic Planning, Change Management, Quality Management, Risk Management, and Organisation Theory); Comparative Healthcare (comprising Comparative Analysis, Healthcare Financing, Delivery of Care, and Healthcare Reform); Research Methods and Healthcare Ethics.
Click Here for further information on modules/subject.
Health Services Management (M.Sc.)
An introduction and overview of the MSc in Health Services Management at Trinity including the course structure, its rationale, a description of the community of practice you will join at the Centre for Health Policy and Management at Trinity, our focus and success and the opportunity we offer.
Course Details
Number of Places
25 Places
Next Intake
September 2022
Course Coordinator
Mandy Lee
Course Director
Dr. Sarah Barry
Closing Date
31st July 2022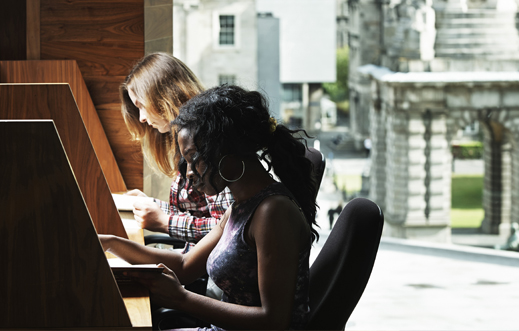 Admission Requirements
Applications will be considered from those with health service management experience. In addition, applicants should hold a good honors degree in a professional discipline or an equivalent qualification. Shortlisted applicants may be requested to attend for interview.
Course Fees
Click here for a full list of postgraduate fees
Apply
To apply, click on the relevant Apply Link below
Get in Touch
Telephone Number
+353-1-896 2665
Email
Website
https://www.tcd.ie/medicine/health_policy_management/postgraduate/msc/
Register Your Interest
Register your interest in postgraduate study at Trinity College Dublin, the University of Dublin.
As Ireland's leading university, we offer a wide range of postgraduate programmes at masters, diploma and certificate level.
Trinity is an international university steeped in history, with a reputation for excellence in education, research and innovation.