Cognitive Behavioural Psychotherapy (M.Sc.)
Overview
This course is currently suspended. We anticipate the release of an upgraded 3-year MSc framework course in September 2024. This revitalised course will have exit points whereby students may exit with a PG Certificate course after year 1, a PG Diploma after year 2 and an MSc after year 3.
Cognitive behavioural therapy is a collaborative, structured approach to helping individuals with psychological difficulties. Prospective candidates pursue a two-year part-time Master of Science course in Cognitive Behavioural Therapy. Emphasis will be on helping participants gain a high level of clinical competence in utilising this approach in hospital-based and community-based health care settings to a level that they will be able to apply for accreditation with appropriate accrediting bodies including the Proposed Registration Board for Psychological Therapists in Ireland. The course offers post-qualification training in the theory and practice of cognitive psychotherapy, as applied in a variety of mental health settings. Competence is developed through a combination of clinical supervision, lectures, workshops and written assignments. Assessment is based on the submission of case studies and theoretical reviews, oral presentations and standardised rating of therapy sessions. Students will complete a research project that is submitted as a dissertation in the Hilary term of the second year.
Career Opportunities
This course equips graduates with the skills to use Cognitive Behavioural Psychotherapy in a variety of mental health settings. Graduates have also pursued further research.
Click Here for further information on modules/subject.
Course Details
Next Intake
January 2023
Course Coordinator
Dr Craig Chigwedere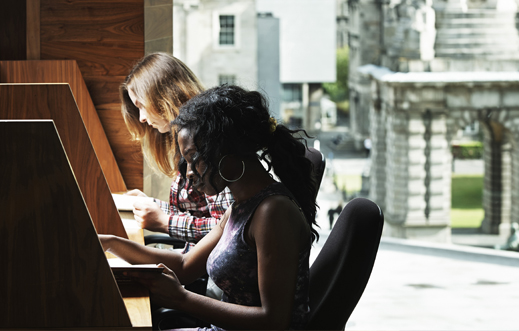 Admission Requirements
This course is offered as specialised post-qualification course that builds on relevant knowledge and skills already possessed by prospective candidates. Suitable candidates for the course will:
have achieved a recognised third level qualification in a health profession (e.g. as a Clinical or Counselling Psychologist, Psychiatric Nurse, Social Worker, Psychiatrist, Psychotherapist or Occupational Therapist), and;
hold a postgraduate diploma in a cognitive or behavioural psychotherapy or an equivalent training qualification in a cognitive or behavioural psychotherapy, and;
have in addition conducted a further 40 hours of supervised cognitive or behavioural psychotherapy since completion of their diploma course or equivalent qualification, and;
be able to demonstrate a fluent command of the English language, and;
It is desirable that applicants are accredited members of a recognised CBT organisation such as Cognitive Behavioural Psychotherapy Ireland or the British Association for Behavioural and Cognitive Psychotherapies.
Non-EU applicants will be expected to hold equivalent qualifications.
The Master of Science curriculum emphasizes a deeper knowledge of cognitive behavioural models, concepts and methods; competence in developing cognitive case formulations; devising and implementing individual treatment programmes for a range of emotional disorders and evaluating their effects; understanding the links between cognitive therapy and developmental and cognitive psychology; ethical issues in practising psychotherapy. The development of critical appraisal of research in this area and conducting a research project further deepen students' knowledge of the field. Students are supervised treating a minimum of 12 cases. Formal teaching takes place one full day per week (Friday) during the semesters. In the second year there will be less formal teaching with a focus on supervised research. In addition, students will be expected to take up a part-time CBT clinical placement within a psychotherapy service or within the student's own workplace for a full academic year. Assessment is based on evaluation of the student's clinical performance using the Cognitive Therapy Scale-Revised (CTS-R). Students will submit a research dissertation (circa 12,000 words) at the end of Hilary Term in their second year. Students who satisfy all the requirements of the Master of Science course will be awarded the Master of Science in Cognitive Behavioural Psychotherapy.
Students will be required to undergo Garda Vetting, see https://www.tcd.ie/students/orientation/undergraduates/garda-vetting.php for further details.
Apply
To apply, click on the relevant Apply Link below
Get in Touch
Telephone Number
353 1 249 3561
Email
Register Your Interest
Register your interest in postgraduate study at Trinity College Dublin, the University of Dublin.
As Ireland's leading university, we offer a wide range of postgraduate programmes at masters, diploma and certificate level.
Trinity is an international university steeped in history, with a reputation for excellence in education, research and innovation.