Clinical Chemistry (M.Sc. / P.Grad.Dip.)
Overview
This MSc programme in Clinical Chemistry is offered on a part-time basis over two years.
Candidates who are employed as medical scientists, clinical biochemists or medical doctors and who wish to develop a special interest in Clinical Biochemistry are particularly invited to apply. All students regardless of background will gain a comprehensive understanding of the principles of Clinical Biochemistry to an advanced level, including clinical and research aspects and with special attention to current developments in the discipline.
A comprehensive lecture programme will be delivered on Fridays over four terms. This will consist of five Modules (Clinical Chemistry, Clinical Chemistry and General Paediatric Biochemistry, Endocrinology and Metabolism, Endocrinology, Metabolism and Inborn Errors of Metabolism and Quality Assurance and Laboratory Management). Each module will include Techniques Workshops: these will focus on developing practical skills through demonstrations and assignments in the candidates' base laboratory. A series of Clinical Laboratory Interface Workshops will foster clinical reasoning and data presentation skills. A research dissertation conducted in the candidates' base laboratory will also form part of the course. Instruction on research methods will be included.
The course is assessed at the end of each module by a written examination and a practical assessment which includes short cases and laboratory data to interpret. Students are also continuously assessed on a logbook of eight clinical cases and six course assignments submitted throughout the course. The writing of a dissertation based on a research project is also a requirement for the MSc.
Career Opportunities
Graduates from this programme will advance their career prospects both in terms of promotion eligibility and post-graduate training, as well as open the doors to further academic research, including a PhD.
Click Here for further information on modules/subject.
Clinical Chemistry (M.Sc. / P.Grad.Dip.)
Introduction to the MSc Clinical Chemistry by Professor Gerard Boran, Course Director
Course Details
Number of Places
15 Places
Next Intake
September 2023
Course Coordinator
Dr Ann Leonard
Course Director
Dr Gerard Boran
Closing Date
30 June 2023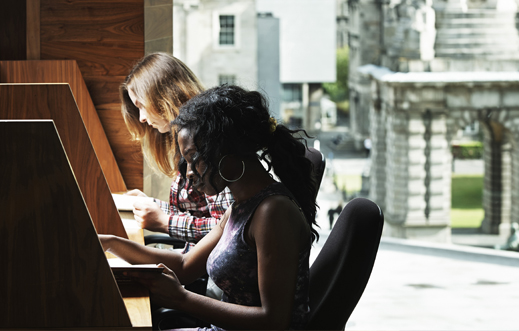 Apply
To apply, click on the relevant Apply Link below
Get in Touch
Telephone Number
+ 353-1-896 3721
Email
Website
www.tcd.ie/medicine/clinical-biochemistry/postgraduate/msc/
Register Your Interest
Register your interest in postgraduate study at Trinity College Dublin, the University of Dublin.
As Ireland's leading university, we offer a wide range of postgraduate programmes at masters, diploma and certificate level.
Trinity is an international university steeped in history, with a reputation for excellence in education, research and innovation.