Environmental Monitoring, Assessment and Engineering (P.Grad.Dip.)
Minimum 10/Maximum 35 Places
Overview
Applications will open on 1st February 2023 for this programme, as an internal review of the course content and its mode of delivery are underway in light of the transition of this course from in-person to a blended format in recent years. For queries about this course, please contact the Course Director Prof John Gallagher by email (j.gallagher@tcd.ie)
Course Description
Topics covered in the course include air quality, noise, hydrological processes, water and wastewater treatment, solid and toxic waste management, energy systems and performance, environmental monitoring and control. Environmental Impact Studies and analysis of risk, as an inherent part of infrastructural development, are also considered.
Course organisation:
Lectures are normally held on Friday evening 7 - 10 p.m. and Saturday morning 9.30 a.m. - 12.30 p.m. each week throughout the two semesters (September to April). For this year as conditions dictate, there will be a blended learning approach allowing students to participate in lectures either in a face-to-face format or remotely via the University online platform. In addition to attending lectures, participants are required to submit coursework as part of the students' assessment.
Course Content:
Environmental legislation, EIA and EIS
Hydrology for environmental management
Water and wastewater engineering
Air quality and noise monitoring and management
Solid and hazardous wastes
Renewable energy
Life cycle assessment and circular economy
Sustainability metrics for measurement and assessment
Special topics including water borne diseases, radiation hazards
Diploma Lecturers:
The module lecturers in this course represent leading academic and professional experts in the field of environmental engineering. In addition to staff members from Trinity College Dublin, our invited speakers on the programme include experts from AWN Consulting Ltd, Barry Doyle & Company Solicitors, Environmental Protection Agency, Flannery Nagel Environmental Ltd, GQA Environmental, Irish Water, National Parks & Wildlife, TU Dublin, as well as several independent consultants.
Assessment:
The Diploma awarding ceremony takes place in January
Recommended texts:
Extensive notes are provided by individual lecturers, who may also recommend texts.
Career Opportunities
This course provides civil engineers and other suitably qualified graduates with a sound knowledge of present day practice in environmental engineering, advancing their career prospects both in terms of promotion eligibility and post-graduate training.
Click Here for further information on modules/subject.
Study Environmental Monitoring, Assessment and Engineering (P.Grad.Dip.) at Trinity
Dr. John Gallagher gives and overview on the specialized P.Grad.Dip in Environmental Monitoring, Assessment and Engineering at Trinity College Dublin.
Course Details
Number of Places
Minimum 10/Maximum 35 Places
Next Intake
September 2023
Course Director
Dr. John Gallagher
Closing Date
31st July 2023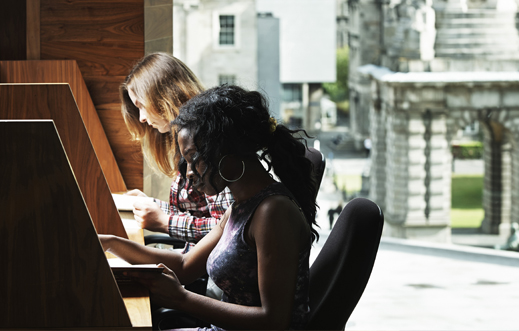 Apply
To apply, click on the relevant Apply Link below
Get in Touch
Email
Website
https://www.tcd.ie/civileng/diploma-in-environmental-engineering/
Register Your Interest
Register your interest in postgraduate study at Trinity College Dublin, the University of Dublin.
As Ireland's leading university, we offer a wide range of postgraduate programmes at masters, diploma and certificate level.
Trinity is an international university steeped in history, with a reputation for excellence in education, research and innovation.