MSc in Economic Policy
This degree will provide you with a unique understanding of the complex challenges of contemporary governance, providing a real-world context to the policy-making skills you will develop.
What is the MSc Programme?
Our MSc Programme is a two-year part-time postgraduate programme designed to equip graduates, who do not necessarily have a background in Economics, with the skills to engage with evidenced based policy making. This is a jointly delivered programme between the Department of Economics at Trinity College Dublin and the Economic and Social Research Institute (ESRI).
MSc in Economic Policy Handbook 2023/2024
A unique collaboration between the Economics Department at TCD and the Economic and Social Research Institute (ESRI)
The Economics department is long considered the strongest economics department in Ireland and Trinity is ranked No. 1 in Ireland for 'Business and Economics' in the World University Subject Rankings in 2022. 

The Economic and Social Research Institute (ESRI) was founded in 1960 by a group of senior civil servants and other interested parties, led by Dr T.K. Whitaker, who identified the need for independent and in-depth research to support the policymaking process in Ireland. Over sixty years later, the ESRI continues to produce independent, high-quality research with the objective of informing policies that support sustainable economic growth and social progress.
What makes this MSc in Economic Policy programme special?
This is the only masters programme in Ireland which has been specifically designed for those working in the public sector and/or policy design and evaluation who do not have a strong background in Economics to allow them to better engage with international and national economic research with relevance for Irish policy formation.  The combination of expertise from TCD's Economics Department and the policy focussed research at the ESRI provides a unique programme which combines technical and evaluation expertise applied to Irish policy challenges.
In this programme, we pride ourselves on delivering high-quality instruction by a team of engaged lecturers who operate at the forefront of their fields. Furthermore, our students are guided in their learning through tutorials, preparatory classes and research seminars. Throughout the programme, we assist you in developing your own research idea into a high-quality academic paper. We keep our class sizes small to make sure that you get the attention and pastoral care you need.
Minister for Finance and President of the Eurogroup, Paschal Donohue said:  
"I'm delighted that the Economics Department at Trinity and the ESRI have come together to deliver a new MSc in Economic Policy. It will be a great programme and a fantastic opportunity for both students and professionals to study how economic policy is developed, to understand the constraints around it, and also to understand all that it can deliver."
Prof. Eleanor Denny said: 
"We are delighted to launch this programme which brings together the significant policy expertise of the Economics Dept at Trinity and the ESRI.  Over the last decade the public sector in Ireland has embarked on a process of modernisation and reform and this programme is designed to meet the skills requirements of the modern Irish public service, facilitating students to engage with national and international economics research with relevance for Irish policy formation."
ESRI director Prof. Alan Barrett said:  
"For many years, Trinity and the ESRI have had close connections so we are delighted to be jointly offering this masters programme.  Given the strong research profile of both institutions, this will be a very interesting and worthwhile collaboration and we look forward to welcoming students in January 2022."
Staff Bios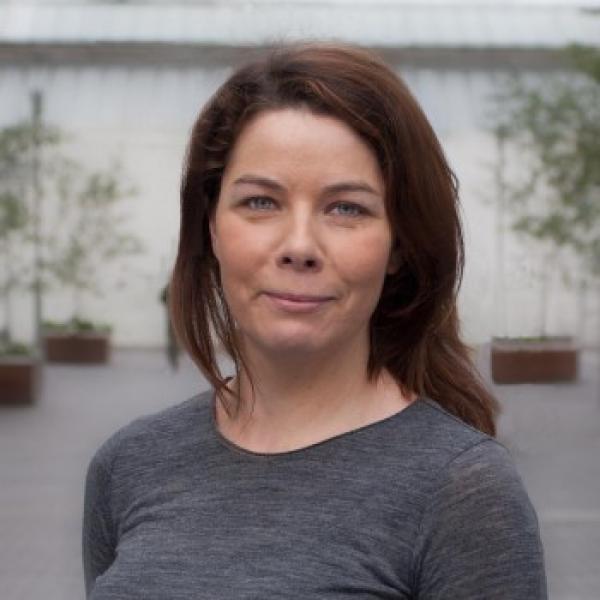 Sheelah Connolly
Dr Sheelah Connolly is a Senior Research Officer in the Social Research division and joint Research Area coordinator for  Health and Quality of life research at the ESRI.
She has an MSc in Health Economics from the University of York and a PhD in Epidemiology from Queens University Belfast. Currently, Sheelah's main area of research is in health system reform, with particular reference to healthcare financing and access.
Prior to joining the ESRI in 2014, she held positions in Trinity College Dublin and the University of Galway.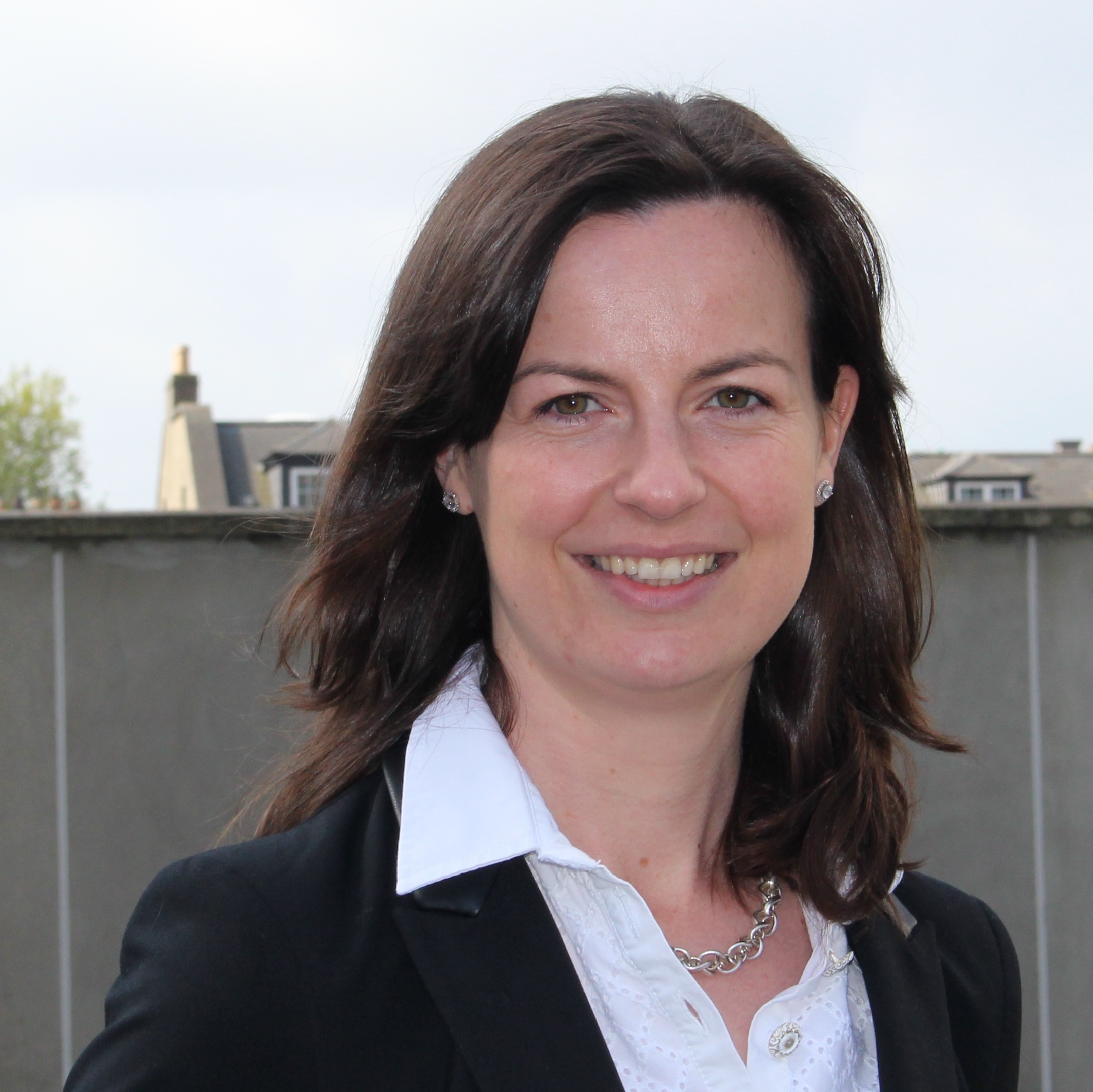 Karina Doorley
Karina Doorley is the Research Area Coordinator for the Tax, Welfare and Pensions team. Karina received her PhD from University College Dublin in 2012. Her thesis focused on the effect of fiscal and social policies on labour supply and redistribution in Europe.
Prior to this, she studied economics at Cambridge University and University College Dublin. She worked at the Institute for the Study of Labor (IZA) as a Research Associate from 2012 until 2014. She joined the Luxembourg Institute of Socio-Economic Research (LISER) as a Research Associate in 2014 and was appointed head of the "Employment and Wages" unit at LISER in 2016. She joined the ESRI as a Research Officer in 2017 and is also currently a Research Fellow at IZA.
Her research interests include labour market policy evaluation, inequality and demographic change.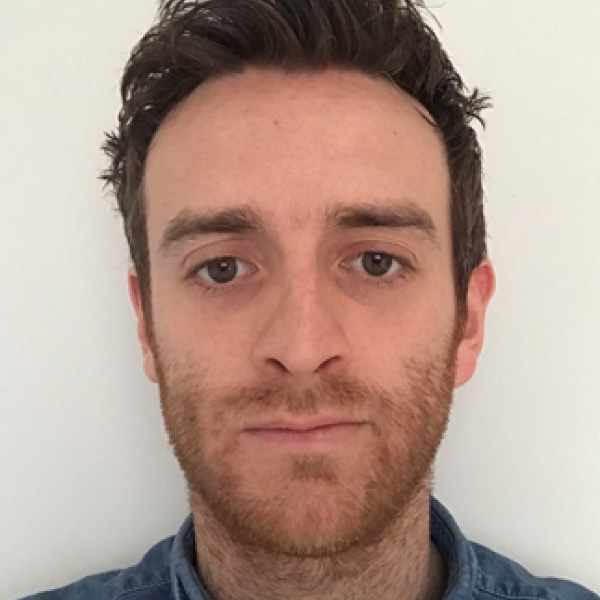 Paul Egan
Dr. Paul Egan is a Research Officer in the Economic Analysis Division. Paul joined the ESRI in September 2021. Prior to this, he worked as a Senior Macro-Financial Risk Specialist at AIB where he was responsible for a number of projects including the development of an aggregate econometric model of the Irish economy for the purposes of short-term forecasting, policy simulations and scenario analysis.  From 2015 to 2019, Paul was an Associate Lecturer in Economics and Finance at the University of St Andrews, where he was also a Research Affiliate at the Centre for Dynamic Macroeconomic Analysis (CDMA). 
Paul was awarded a PhD in Economics from the University of Limerick in 2015, where he was an Irish Research Council (IRC) Scholar and also holds an M.Econ.Sc. in International Finance from the National University of Ireland, Galway. 
Paul's main research interests are in the areas of applied econometrics and macroeconomic modelling.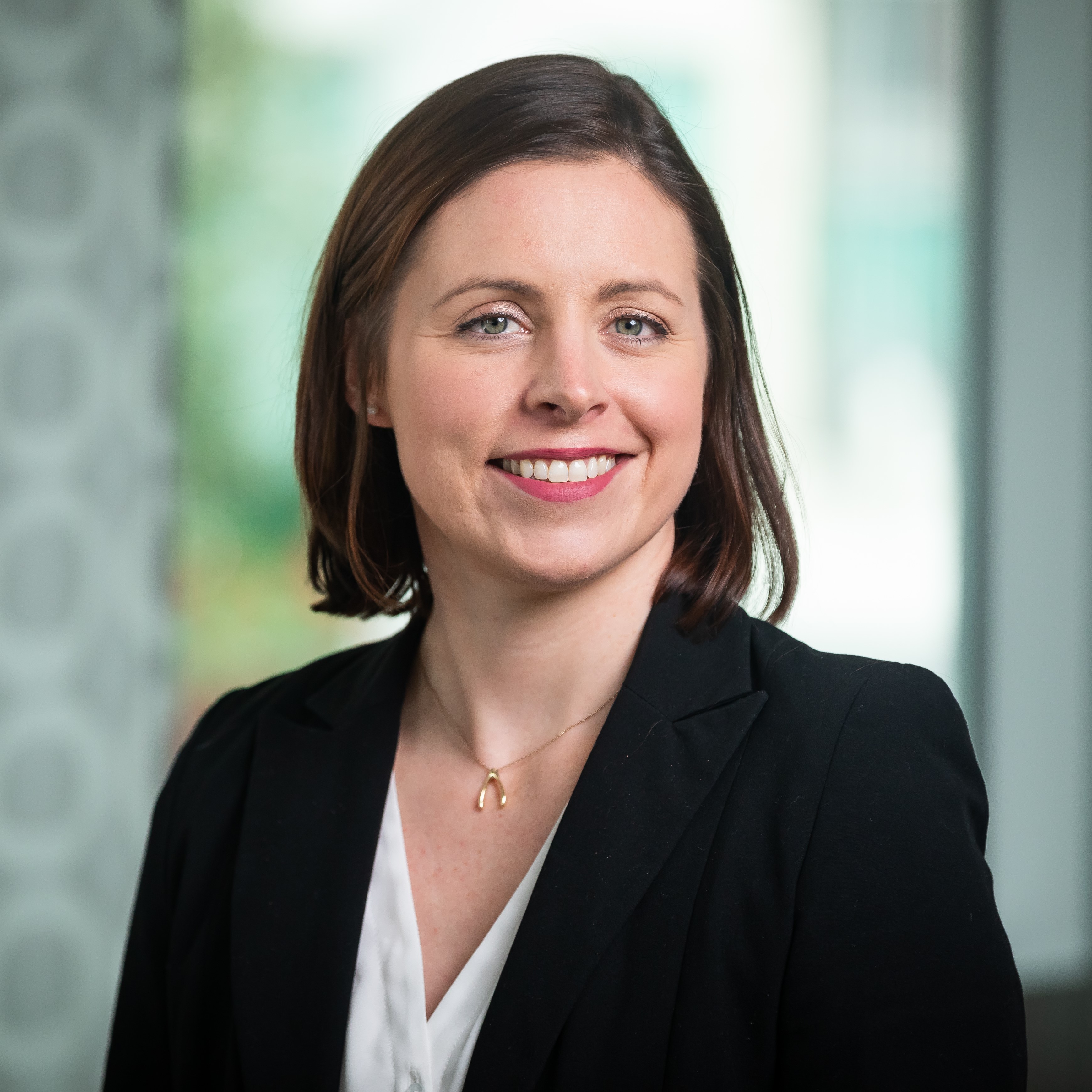 Claire Keane
Claire Keane is a Senior Research Officer Research in Taxation, Welfare & Pensions at the ESRI. Her research interests include labour economics, taxation, welfare and pension policy as well as poverty and income distribution analysis. She coordinates work on the ESRI tax-benefit microsimulation model and leads the ESRI's work as the Irish country team for the European-wide tax-benefit model, EUROMOD.
Between 2015 and 2017 she worked as an economist in the Social Policy Division of the OECD in Paris working mainly on the issue of unemployed and inactive youth with a focus on policies to reengage them in employment and education. She is part of the Technical Advisory Group at DEASP. Claire has published a variety of policy related work, both at the ESRI and OECD as well as peer-reviewed journal articles including articles in the European Economic Review, Fiscal Studies, LABOUR and the IZA Journal of European Labor Studies.
Claire joined the Social Policy division in September 2007. She holds a Bachelor of Business Studies degree (specialising in economics and finance), a Master's degree in Economics and a PhD in Economics from University College Dublin. She worked in the financial services and regulatory sector before working at the ESRI.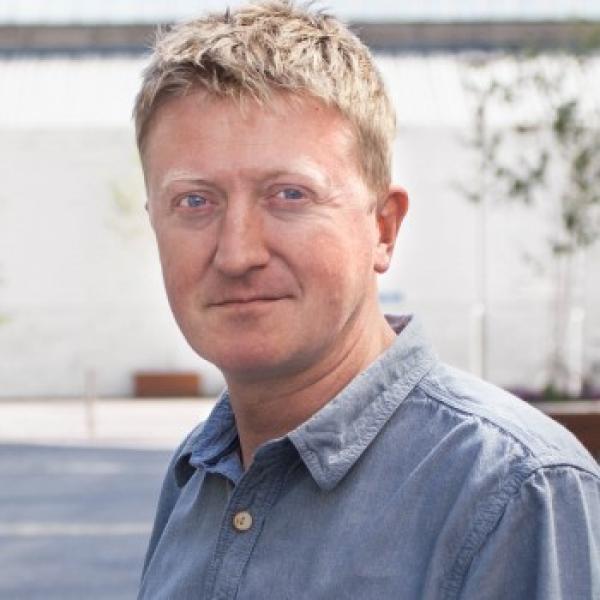 Pete Lunn
Pete Lunn is the founder and head of the ESRI's Behavioural Research Unit (BRU). A behavioural economist, he holds degrees in Philosophy & Psychology, Neuroscience and Economics. Pete's primary research interest is how people make judgements and decisions that affect environmental, financial and health outcomes, especially when facing complex systems and trade-offs.
Beginning in 2012, Pete built a team of behavioural scientists at the ESRI that specialises in designing and conducting laboratory, online and field experiments to inform policy. The BRU team has since undertaken research for many government departments and state agencies, and has worked internationally with the OECD and the European Commission. Recent studies include investigations into how improving people's understanding of climate change affects their willingness to support pro-climate policies, how better food labelling alters people's food choices and how simplified financial communications can increase household savings.
Between 2020 and 2022, much of Pete's work concerned the COVID-19 pandemic. The BRU worked with the Department of the Taoiseach to develop the Social Activity Measure (SAM) and undertook multiple experimental studies for the Department of Health to provide behavioural evidence to support public health guidance. Pete is a member of the government's COVID-19 Advisory Group.
Pete's research has been published in international journals in public health, economics, psychology, finance, environmental science and consumer research. However, as a former BBC journalist, he believes strongly in science communication and is a regular contributor to Irish and international television, radio, newspapers and podcasts.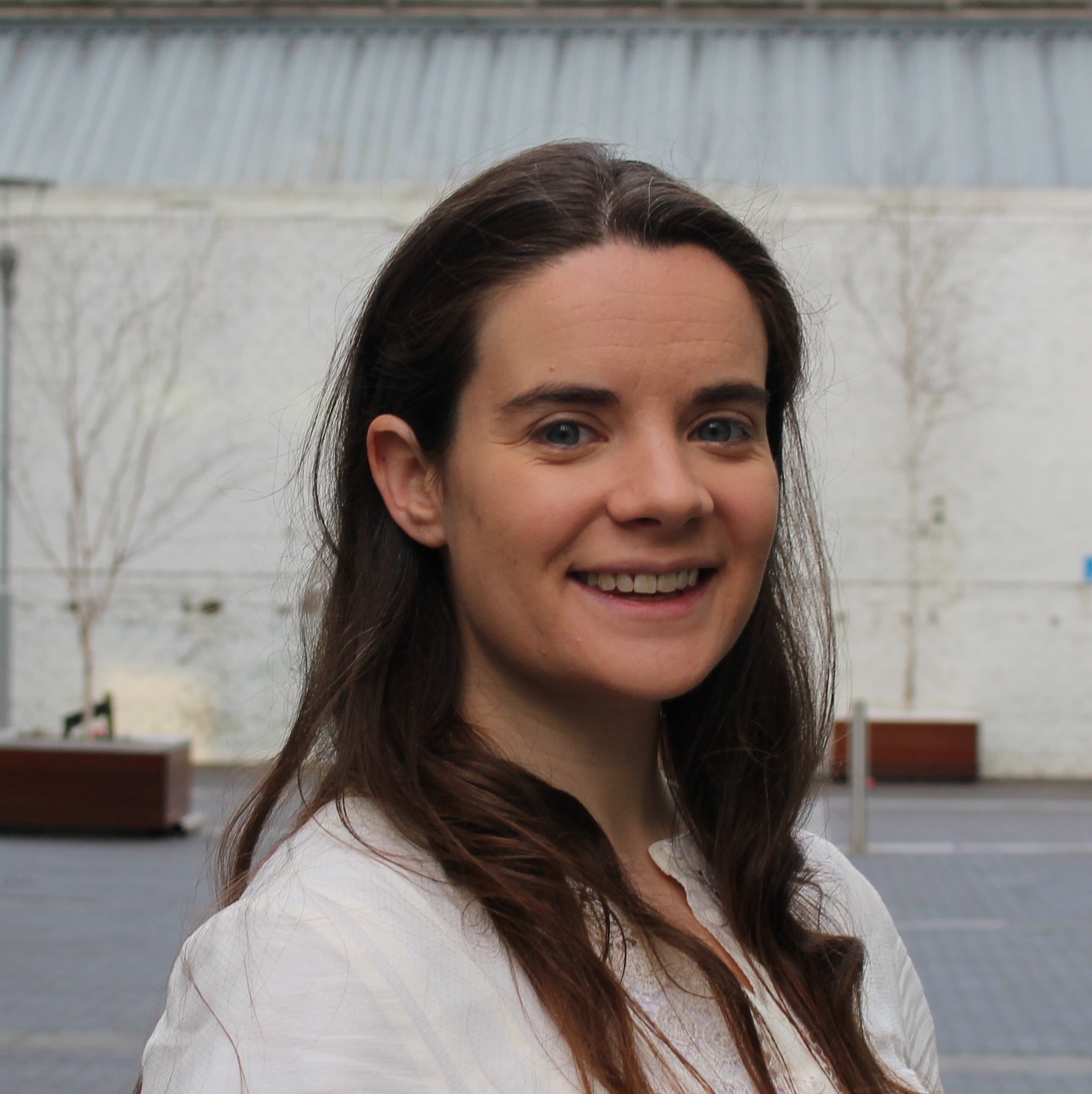 Muireann Á Lynch
Muireann Lynch is a Senior Research Officer in the Economic Analysis division of the Economic and Social Research Institute. Muireann holds a degree in Mathematics and Economics from Trinity College Dublin and a PhD from the School of Electronic and Electrical Engineering in UCD. She has published numerous research articles in diverse areas of energy economics and has co-authored submissions to various public consultations and Government Departments. Muireann is Research Area Coordinator for Energy in the ESRI, a funded investigator with the MaREI SFI Research Centre and is Deputy Director of the SFI-funded NexSys Partnership. Muireann's research interests include electricity market regulation, power system economics and renewable generation integration and her research methodologies include stochastic mathematical programming, optimisation and game theory. Her research is funded by the ESRI's Energy Policy Research Centre, Science Foundation Ireland, the Sustainable Energy Authority of Ireland, the European Commission and the Gas Innovation Fund.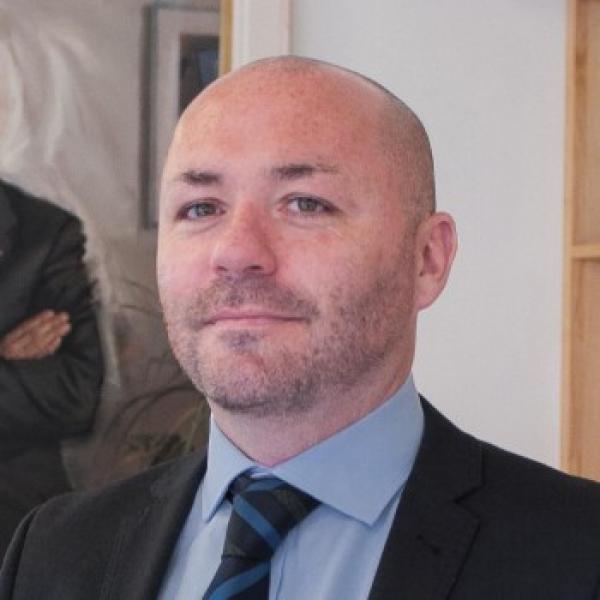 Seamus McGuinness
Seamus McGuinness is a Research Professor and the Research Area Co-ordinator for labour market research at the Economic and Social Research Institute. Prior to joining the Institute, he held posts at Queens University Belfast, the Northern Ireland Economic Research Centre and the Melbourne Institute of Applied Economic & Social Research (University of Melbourne). He obtained his PhD in Economics from Queens University Belfast in 2003.
Most of his published research has been in the areas of labour economics and the economics of education. He has also published research in the areas of industrial relations, small business economics, regional economics, and the economics of constitutional change in Ireland.
In addition to his work on the Irish labour market, he has also led a number of European labour studies involving numerous international research partners. Seamus is also a research fellow in the Institute of Labour Studies (IZA) in the University of Bonn and an Adjunct Professor in the department of economics at Trinity College Dublin.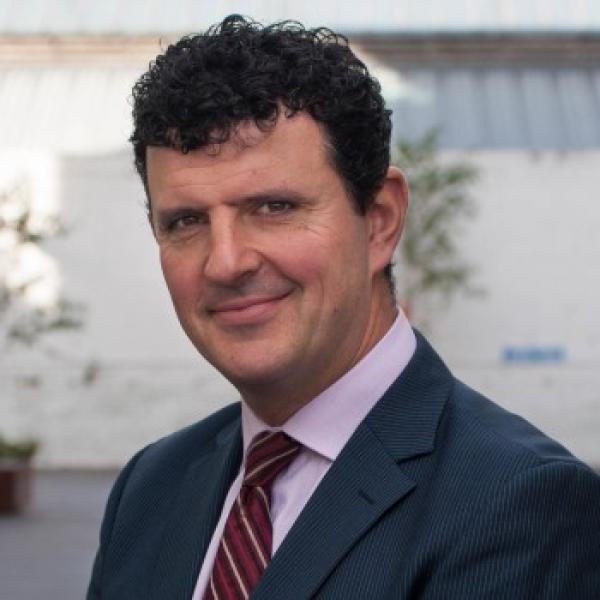 Kieran McQuinn
Kieran McQuinn is a Research Professor who works on the quarterly economic commentary (QEC), macroeconomic and housing related projects. His research interests are in the macro-financial and economic growth areas. He spent over 11 years working in the Irish Central Bank where he had management positions in the research and financial stability areas. He started his career in University College Cork and then joined Teagasc, the Irish agriculture and food development authority, where he worked for over 5 years as a research economist.
Kieran has a PhD in economics from NUI Maynooth. He has served on the management committee and the council of the Economic and Social Research Institute and he is currently adjunct professor of economics at Trinity College Dublin.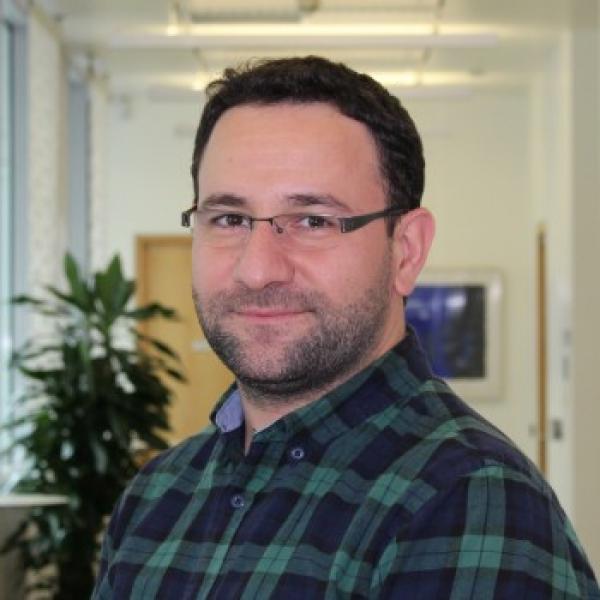 Aykut Mert Yakut
Aykut Mert Yakut holds a PhD in Economics from the Middle East Technical University, Turkey. Before joining the ESRI, he worked in the same department as a research and teaching assistant and a postdoctoral researcher. Dr Yakut`s research interests cover computable general equilibrium modelling, social policies, income distribution, labour market, migration, climate change, quantitative analysis, and microeconometrics.
At the ESRI Energy team, he works on developing and maintaining a computable general equilibrium model, namely the I3E model (https://www.esri.ie/current-research/the-i3e-model), focusing on the economic and environmental impacts of climate change on the Irish economy.
He joined the ESRI in October 2017 as a Postdoctoral Research Fellow, and he has been appointed as a Research Officer as of November 2019.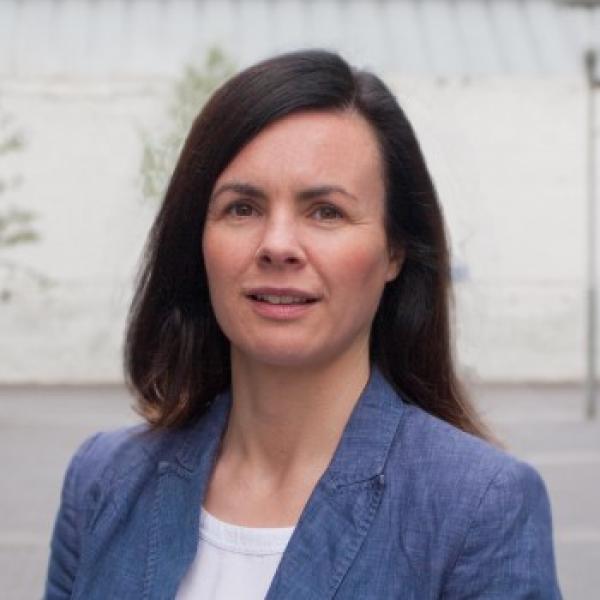 Anne Nolan
Anne Nolan is a Research Professor in the Social Research Division at the ESRI, where she is also Deputy Head of the Division. She is joint Research Area Coordinator for Health and Quality of Life Research at the ESRI. She is a Research Affiliate at the Irish Longitudinal Study on Ageing (TILDA) at Trinity College Dublin (TCD). Her main research interest is health economics, with a particular focus on the social determinants of health, population ageing and healthcare financing and access. She has BA and PhD degrees in Economics from Trinity College Dublin.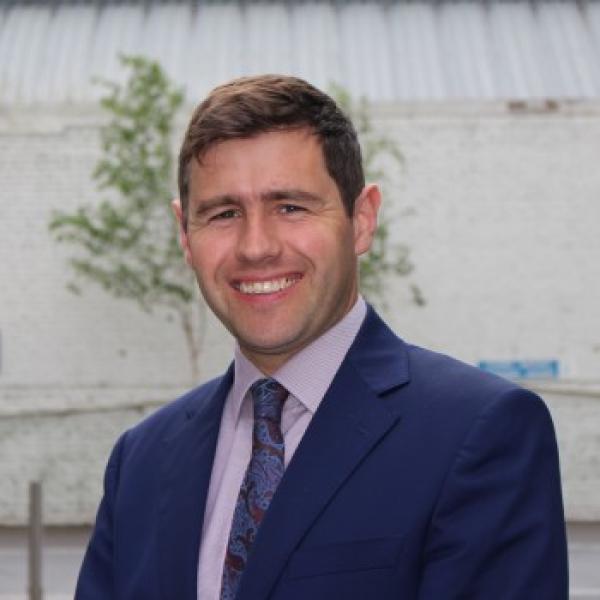 Conor O'Toole
Conor's main research expertise is in household finance, macroprudential policies in the housing market as well as access to finance and the financing of small-and medium-sized enterprises. However, he has a broader expertise in areas relating to the interaction of finance and the real economy, international investment, applied microeconometrics of banking, stresstesting households and corporates and financial crises and macro-financial stability.
His research has been published or is forthcoming in numerous top international journals including Journal of Money, Credit and Banking, the Review of Finance, and the Journal of Corporate Finance.
In his current role, Conor will have responsibility for research on housing and household financing, enterprise development and corporate finance and banking. He will also contribute to the ESRI's macroeconomic forecasting group as a contributing author to the Quarterly Economic Commentary.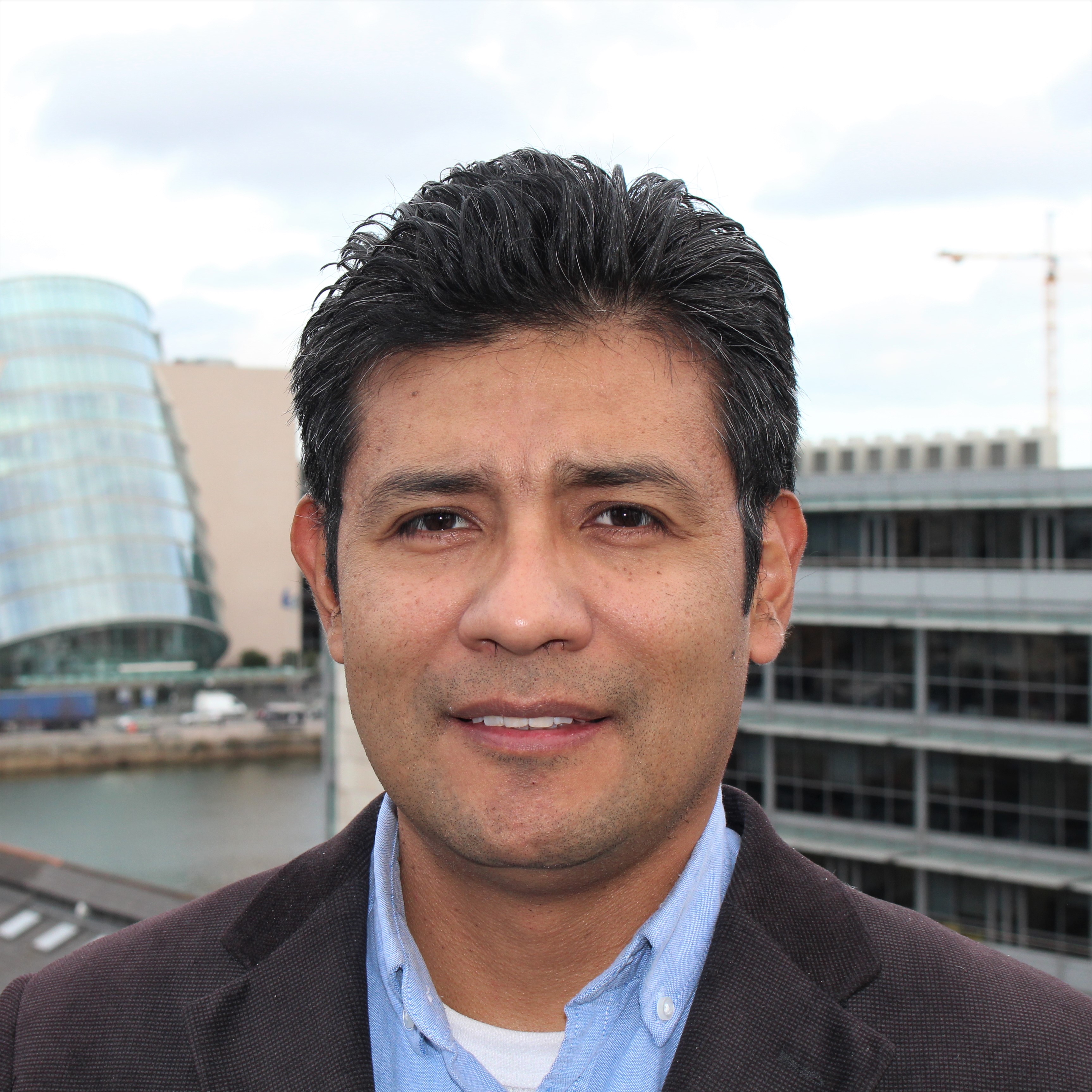 Miguel Tovar Reaños
Miguel Tovar is a Research Officer, who joined the ESRI in November 2018 to work in the energy and environment research area. He holds a PhD in economics from the University of Essex. He completed a master's degree in economics at the same University and B.A. in Economics from the Instituto Politecnico Nacional in Mexico City. He previously worked as a Postdoctoral Researcher in the Centre for European Economic Research (ZEW), Germany, as a Teaching Assistant in the University of Essex and as a Researcher in the Mexican Research Institute of Oil.
His research interests include the distributional effects of energy and environmental policies, microsimulation and optimal environmental taxation.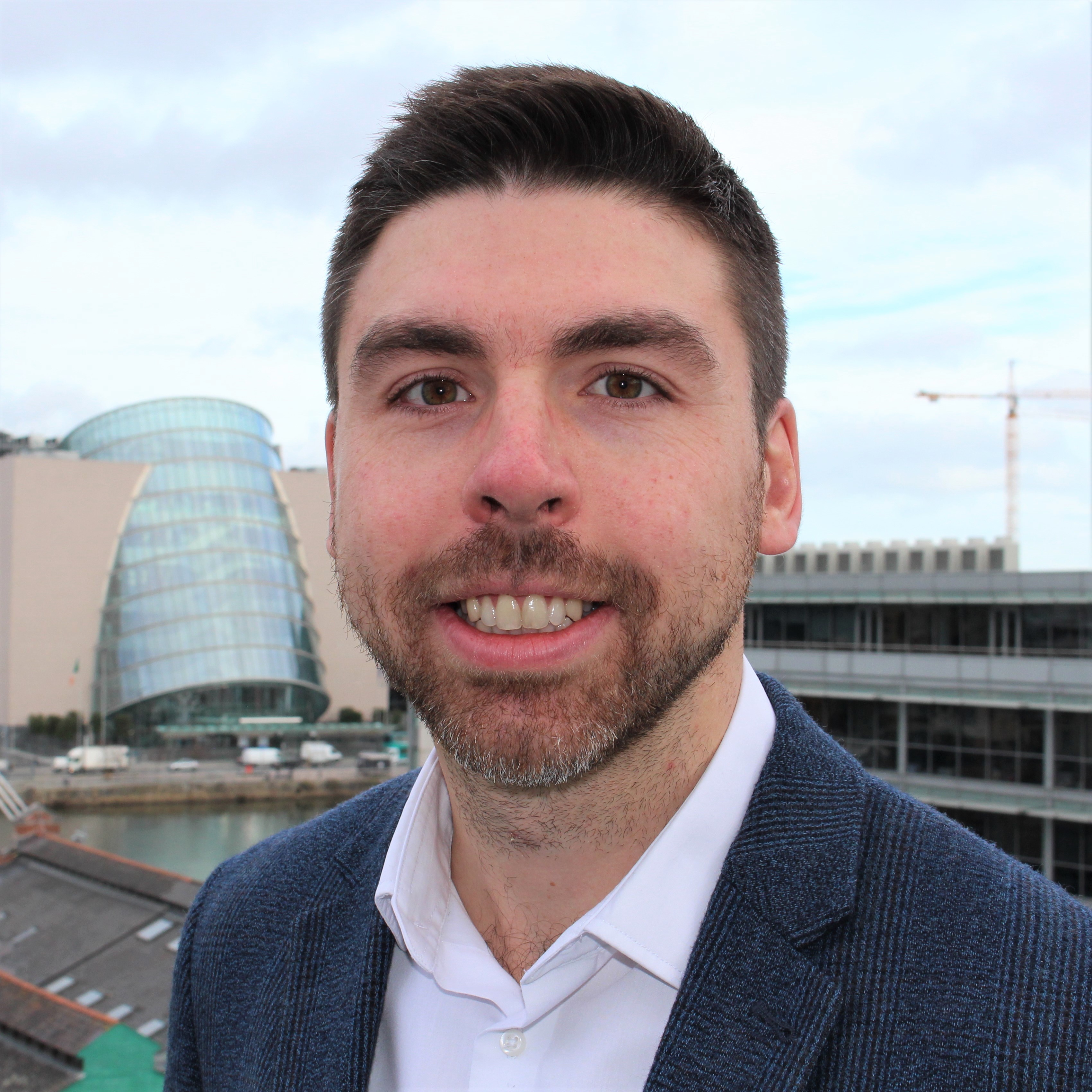 Paul Redmond
Dr Paul Redmond is a Senior Research Officer in the Economic Analysis Division. His research interests include labour economics, applied econometrics and political economy. Paul has published in academic journals such as the Oxford Bulletin of Economics and Statistics, Oxford Economic Papers, Public Choice, Journal of Economic Surveys and the European Journal of Political Economy. Paul obtained his PhD in Economics from Maynooth University in 2014. Prior to joining the ESRI, Paul was a lecturer in economics at DIT Aungier Street and a research associate for the Irish Fiscal Policy Research Centre (publicpolicy.ie).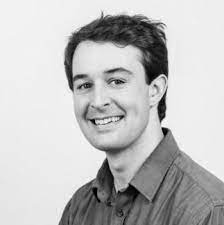 Barra Roantree
Barra is an economist whose work is focused on taxation, welfare and pensions. He joined the ESRI in Autumn 2018 after completing a PhD at University College London under the supervision of Prof. Richard Blundell. He previously worked as an economist at the Institute for Fiscal Studies in London.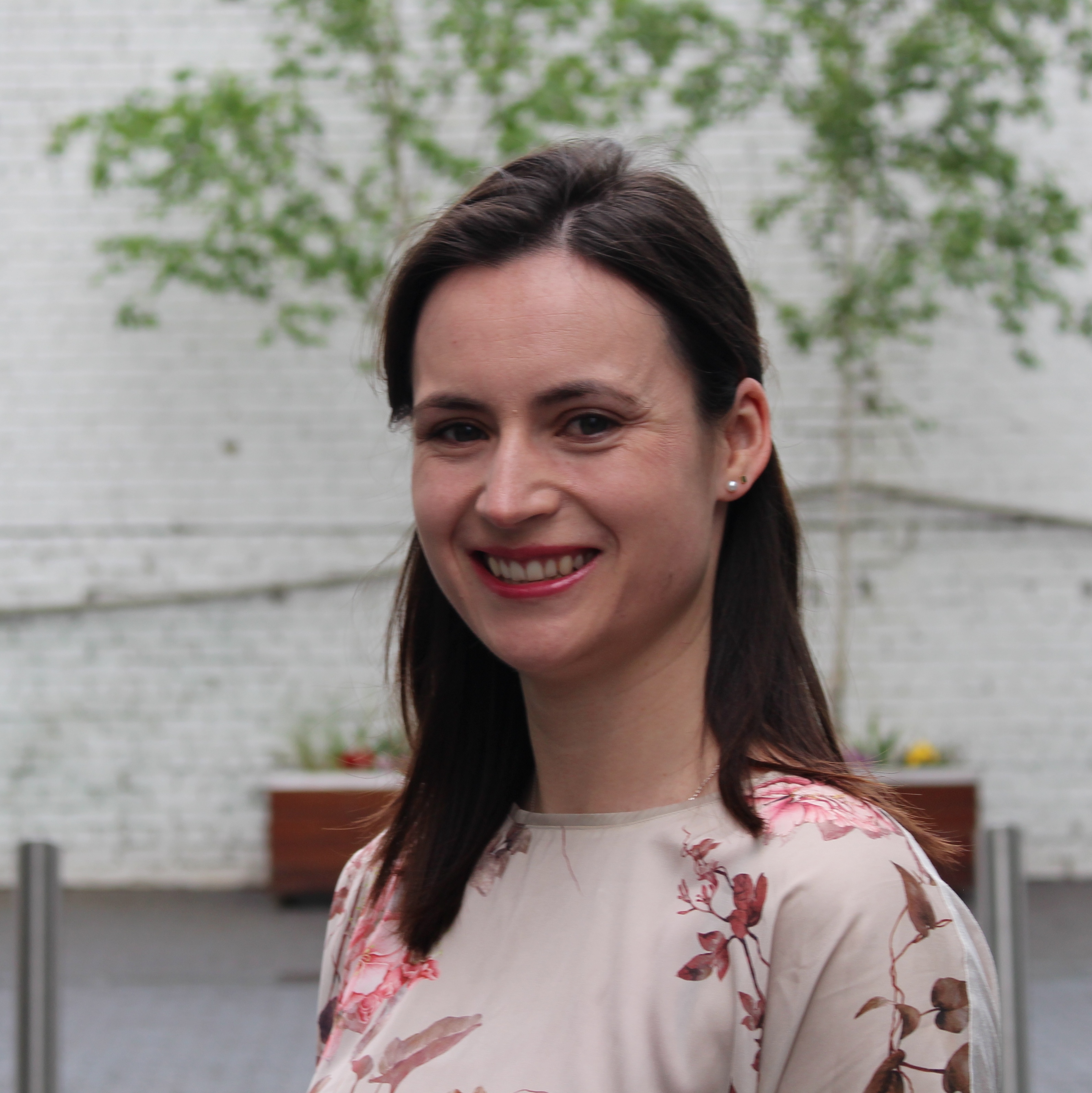 Deirdre Robertson
Deirdre Robertson is a Senior Research Officer in the Behavioural Research Unit. She uses insights from psychology and behavioural economics to design experiments that can inform policy in multiple areas including financial decision making, environmental behaviour and health. Much of her research focusses on the application of behavioural science to public health. Her recent work has involved laboratory experiments, online experiments and field trials on food choice, physical activity, antibiotic usage, perceptions of ageing and vaccination intentions.
Deirdre holds a BA and a PhD from Trinity College Dublin, a PG Diploma in Statistics also from Trinity College Dublin and an MSc from the University of Sussex. Prior to joining the ESRI, Deirdre was a postdoctoral researcher in Columbia University and an Irish Research Council postdoctoral fellow in Trinity College Dublin.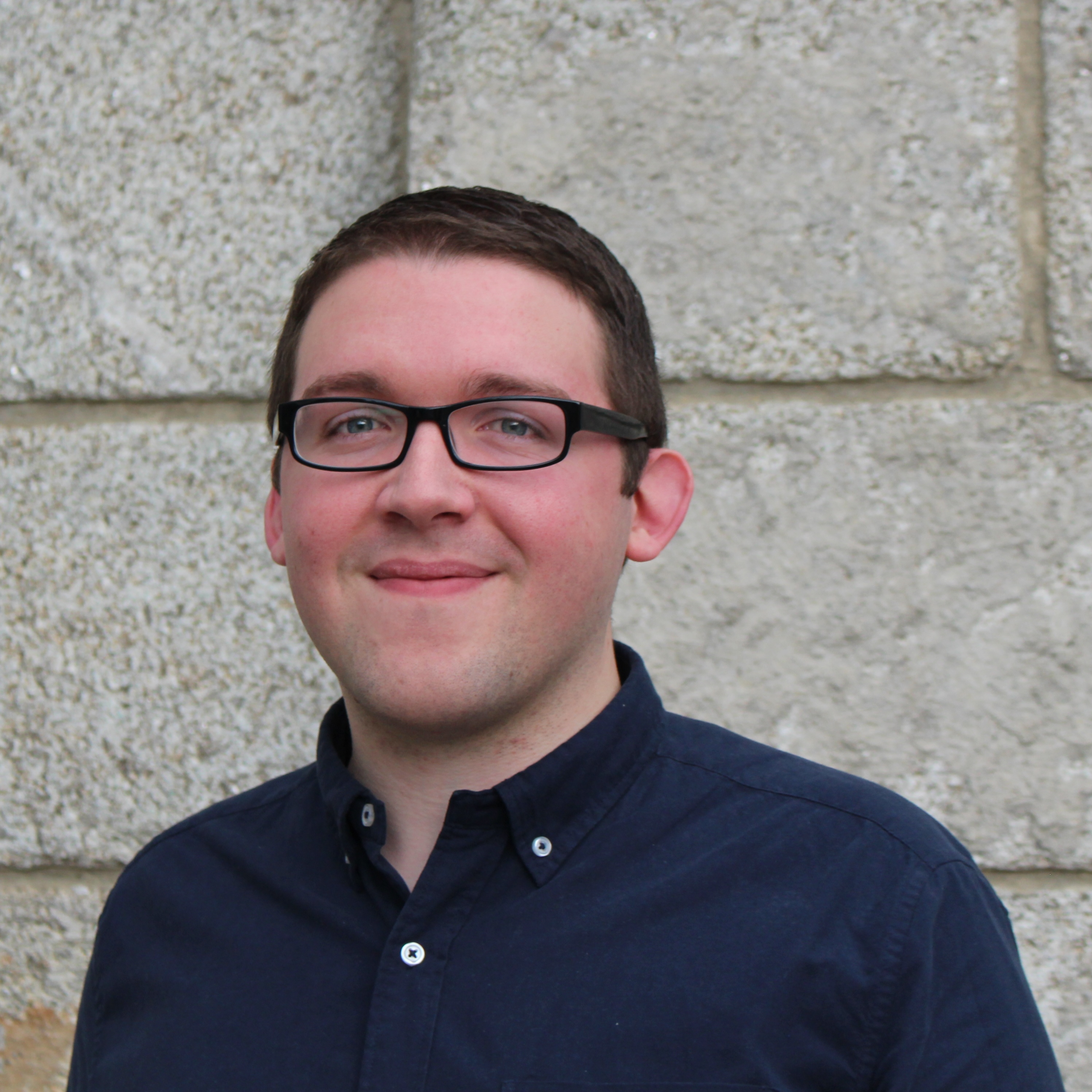 Shane Timmons
Shane is a Senior Research Officer with the Behavioural Research Unit (BRU). With a background in psychology, he is interested in the factors that influence judgements and decision-making in a range of domains. He works with the BRU to inform policy development and implementation using research and methods from behavioural science, primarily on projects related to the environment and consumer decision-making. He also holds a BA and PhD in Psychology and PG Cert in Statistics, all from TCD.
Prior to joining the ESRI, Shane taught modules in statistics and research skills at TCD, DCU and American College Dublin.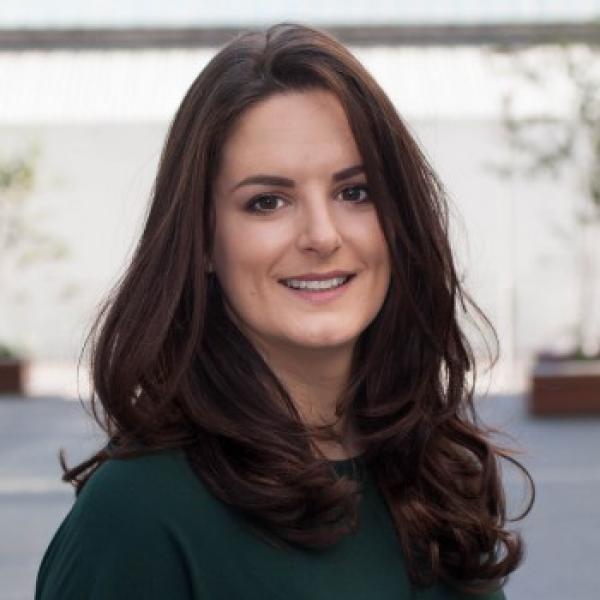 Adele Whelan
Dr Adele Whelan is a Senior Research Officer in the Economic Analysis Division. Her policy research has bridged quantitative and qualitative research methods across a number of core areas including labour market economics, economics of education, programme evaluation, community development and social inclusion. Adele has published research relating to education and skills mismatches across Europe in academic journals such as the Oxford Economic Papers, World Development, B.E Journal of Theoretical Economics, B.E Journal of Economic Analysis and Policy, Studies in Higher Education and the Journal of Education and Work.
Adele obtained her PhD in Economics from Maynooth University in 2014 and has previously held roles as a lecturer in economics at Maynooth University and University College Dublin. Recently, she contributed to a major study of the Further Education and Training in Ireland and a European Commission funded project Strategic Transitions for Youth Labour in Europe (STYLE) examining youth education and skills mismatch.
Her current European-funded projects include the CHAISE project tasked by the European Commission to develop a new skills development strategy to address the lack of talent in blockchain and distributed ledger technologies (DLTs) across Europe and Cowork4YOUTH examining youth employment opportunities in EEA peripheral regions. Her current national programmes of research are related to developments in the Irish labour market and the shifting nature of demand for skills, and also the relationship between the COVID-19 pandemic, unemployment, and social disadvantage in Ireland. Furthermore, she regularly contributes to assessments and thematic reports for the European Commission on labour market reform in Ireland.
FAQ
Coming Soon
Further information
For general queries about the course please contact the Course Administrator Tara Smullen.
E-mail: economics@tcd.ie
For academic queries please contact the MSc Programme Director Prof. Carol Newman
E-mail: cnewman@tcd.ie