Sponsors
The SER would not be possible without the generosity of our sponsors; our chief sponsor for over ten years, Harry Hartford; Ciaran O'Neill of Endeavor Investments, Conor Killeen and Kyran McStay of Key Capital, sponsors of the Harvard/Yale debates and the sponsor of the Oxbridge debates, Vinay Nair. All of these individuals are Trinity graduates in Economics and we owe them a huge debt of gratitude.
Ciarán O'Neill

Ciarán O'Neill is a scholar of Trinity College and a former General Manager of the Student Economic Review. Since graduating from Trinity he has been involved in portfolio management, security analysis and economic research. Staff and students of the Economics Department wish to thank him for enabling the continued existence of this unique outlet for undergraduate economics research and engagement.
Harry Hartford

Harry Hartford is the president of Causeway Capital Management. Based in Los Angeles, he is a portfolio manager of the firm's fundamental and absolute returns strategies, and director of research. He co-founded the firm in June 2001.
Vinay Nair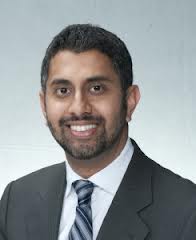 Vinay Nair works is the Director of Business Development, Social and Sustainable Capital (SASC) and the Social Investment Business (SIB), London. He is a former Executive Director at J.P. Morgan London, where he was head of a fixed-income marketing team.