Funding Opportunities
2023/24 PhD in Economics Scholarships
CEPH Studentships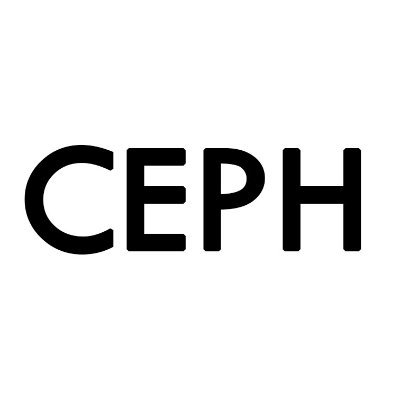 The Department of Economics at Trinity College Dublin seeks applications for two funded PhD studentships, as part of the Centre for Economics, Policy and History (CEPH), a new Government of Ireland-funded centre of excellence that links economic historians at Trinity College Dublin with Queen's University Belfast. Successful candidates will be based in Dublin and, as part of the terms and funding of this scholarship, they will be expected to make an extended research visit to Belfast.
The two studentships are fully-funded for three years, covering all fees and providing a stipend. This stipend will support work towards a PhD, awarded on the basis of original research presented in a written thesis. The studentships are intended to support research into a substantive area of economic history under the supervision of one of the CEPH PIs (Prof Gaia Narciso, Prof Ronan Lyons, and Prof Marvin Suesse).

Economic history is an interdisciplinary field that uses the toolkit of economics to answer historical questions or solve historical puzzles. Like other historical scholars, economic historians have typically been hesitant to learn direct policy lessons from the past. The aim of this project is to change this. Understanding the deep historical roots of major challenges like global inequalities and climate change can help policymakers to address their consequences. Taking history seriously will significantly enrich the study of economics and sharpen its policy impact. Economic history research may also help to deliver policy outputs relevant to meeting the UN Sustainable Development Goals.

Applied history has thus re-emerged as an approach to historical scholarship which brings rigour to lessons learnt from the past. At CEPH, successful candidates will be working on pure academic economic history research that addresses a historical question or solves a historical puzzle. But they will then also be expected to adopt the applied history approach and translate their research into usable knowledge that can inform policymakers today.

Applicants must apply with a 2,000-word research proposal in any topic in economic history with scope for policy relevance. Although not required, applicants may wish to relate their research idea to the development of the Irish economy over time and/or to one of the following three themes:
1.            Institutions of growth and cooperation
2.            Development and wellbeing in comparative perspective
3.            Borders and the location of economic activity

The positions are open to start in September 2023. Candidates should ideally hold or be in the process of completing a Master's degree in economic history, economics, finance or a related degree in the social sciences.
Informal enquiries may be directed to: Prof Gaia Narciso (narcisog@tcd.ie), Prof Ronan Lyons (ronan.lyons@tcd.ie) or Prof Marvin Suesse (marvin.suesse@tcd.ie).
Salary Scale: Funding covers full fees (EU or non-EU), plus a maintenance stipend (€18,500), as well as €1,500 travel expenses for the duration of the studentship. In addition, a mobility grant of €5,000 is payable to cover additional expenses for an extended visiting studentship to Queen's University Belfast.
Please apply by 1st February 2023 to be considered for one of these scholarships.
Departmental Scholarships

The Department of Economics invites applications for fully funded PhD scholarships at Trinity College Dublin. Financial support is typically provided in the form of tuition grants, stipends, teaching and research assistantships. Applications from excellent candidates in all research fields will be considered for financial support. Please apply by 1st February 2023 to be considered for one of these scholarships.
John O' Hagan Grattan Scholarship
In addition to general scholarship funding, the Department also one following specific John O' Hagan Grattan Scholarship opportunities available. The scholarship is fully-funded, including fees and an annual stipend of €20,000 for four years. Students will gain invaluable research and teaching experience, preparing them to take their place as academic leaders of the future.
John O' Hagan Grattan Scholars are chosen not only for their scholarly achievements, but also for their commitment to teaching and ambition to understand and improve society through their research and education. John O' Hagan Grattan Scholars are required to engage in teaching-related activities to a maximum of six hours per week during the teaching term.
Emeritus Professor of Economics, John O'Hagan, is a founding father of The John O' Hagan Grattan Scholars programme. The John O'Hagan Grattan Scholarship has been established through the generous support of a group of Economics alumni, as a tribute to Professor O'Hagan's outstanding contribution to the teaching of Economics and his dedication to students in the department over many years. Please apply by 1st February 2023 to be considered for this scholarship.
The 2023/24 John O' Hagan Grattan Scholarship is "Big Data Revolution: Discovering New Skills and Applications in Economics".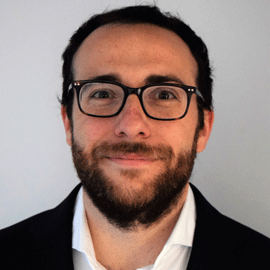 Title: "Big Data Revolution: Discovering New Skills and Applications in Economics"
Supervisor: Professor Nicola Fontana

Description: The relevance of data has increased exponentially over the last few years. The so-called "Big Data" are nowadays available from different sources ranging from administrative databases to private companies sharing their data or even researchers web scraping internet websites regularly. The newly created John O' Hagan Grattan scholarship is devoted to the study from a theoretical and applied perspective of the new avenues of research arising from these "Big Data". Together with developing methodological crucial skills, the candidate will be asked to engage with the traditional economic literature in the fields closer to the candidate's research interests.

The strength of this research project will rely on the candidate's ability to interact with the different fields that have developed an interest in Big Data within Trinity College and be able to gain as much as possible from each subject. The newly created Continuous Professional Development in the area of Applied Social Data analysis that the School of Social Sciences and Philosophy will start delivering from Spring 2022 will represent the ideal complement to the academic environment as it will allow the candidate to be exposed to various important industries present in Dublin.