Funding Opportunities
2022 PhD in Economics Scholarships
The Department of Economics invites applications for fully funded PhD scholarships at Trinity College Dublin. Financial support is typically provided in the form of tuition grants, stipends, teaching and research assistantships. Applications from excellent candidates in all research fields will be considered for financial support.
In addition to general scholarship funding, the Department also has the two following specific John O' Hagan Grattan Scholarship opportunities available. Each scholarship is fully-funded, including fees and an annual stipend of €20,000 for four years. Students will gain invaluable research and teaching experience, preparing them to take their place as academic leaders of the future.
John O' Hagan Grattan Scholars are chosen not only for their scholarly achievements, but also for their commitment to teaching and ambition to understand and improve society through their research and education. John O' Hagan Grattan Scholars are required to engage in teaching-related activities to a maximum of six hours per week during the teaching term.
Emeritus Professor of Economics, John O'Hagan, is a founding father of The John O' Hagan Grattan Scholars programme. The John O'Hagan Grattan Scholarships have been established through the generous support of a group of Economics alumni, as a tribute to Professor O'Hagan's outstanding contribution to the teaching of Economics and his dedication to students in the department over many years.
The 2022 John O' Hagan Grattan Scholarships are "Closing the Gender Gap in African Agriculture: The Role of Soft Skills" and "Big Data Revolution: Discovering New Skills and Applications in Economics".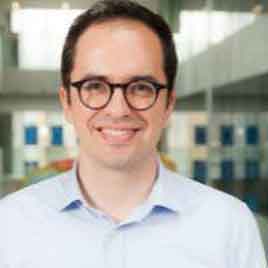 Title:
"Closing the Gender Gap in African Agriculture: The Role of Soft Skills"
Supervisor:
Professor
Selim Gulesci
Description:
It is a well-established fact that the yield on land cultivated by women in Sub-Saharan Africa is lower than that on land cultivated by men. On average, women are less likely to use new technologies or inputs, but the reasons behind this are unclear. In this project, we will investigate one potential explanation behind the gender gap in agricultural productivity: that women may lack the necessary skills required to access new technologies and inputs that in turn enable productive investments. We will cooperate with an NGO (BRAC) in Uganda. We will evaluate a new program that provides training in soft skills to female farmers. We will also study the effect of disseminating information about composting technology that enables farmers to improve the productivity of their land while improving environmental sustainability. We will investigate whether female farmers are less likely to use composting (as found in previous literature for other technological innovations) and whether the gap between the sexes is smaller for women who have received the soft skills training. The experiment will shed light on the extent to which the lack of soft skills limit the use of new agricultural technologies among women (relative to men) and whether the NGO's program can help reduce any gender differences. The project's findings will help design policies that empower female farmers and increase their productivity.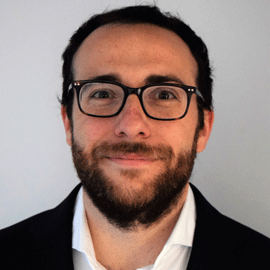 Title: "Big Data Revolution: Discovering New Skills and Applications in Economics"
Supervisor: Professor Nicola Fontana

Description: The relevance of data has increased exponentially over the last few years. The so-called "Big Data" are nowadays available from different sources ranging from administrative databases to private companies sharing their data or even researchers web scraping internet websites regularly. The newly created John O' Hagan Grattan scholarship is devoted to the study from a theoretical and applied perspective of the new avenues of research arising from these "Big Data". Together with developing methodological crucial skills, the candidate will be asked to engage with the traditional economic literature in the fields closer to the candidate's research interests.

The strength of this research project will rely on the candidate's ability to interact with the different fields that have developed an interest in Big Data within Trinity College and be able to gain as much as possible from each subject. The newly created Continuous Professional Development in the area of Applied Social Data analysis that the School of Social Sciences and Philosophy will start delivering from Spring 2022 will represent the ideal complement to the academic environment as it will allow the candidate to be exposed to various important industries present in Dublin.