Economics/IIIS PhD Student selected for a FEEM Award at the Annual Congress of the European Economic Association (EEA)
August 27, 2010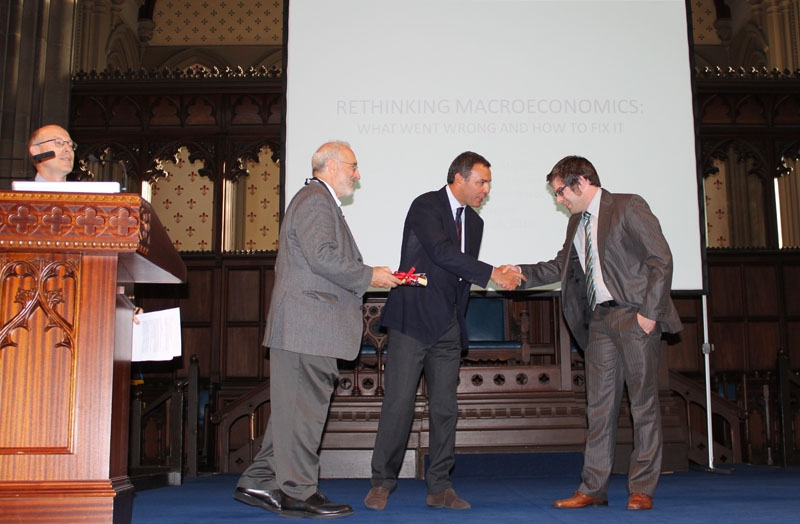 Congratulations to Benjamin Elsner (PhD Student) who has been selected for a FEEM award at the Annual Congress of the European Economic Association for his paper "Does Emigration Benefit The Stayers? The Eu Enlargement As A Natural Experiment. Evidence From Lithuani".
There are just three FEEM prizes at the EEA congress - there were 700 applicants, so it is a huge honour for Ben. The FEEM award is open to economists under 30 and no more than 3 years from completing the PHD; - so Ben was competing with economists much further along in their careers.
Ben received the award from Joseph Stiglitz and Bernardo Bortolotti (Executive Director of FEEM) at the congress.
More details about FEEM award at: http://www.eea2010glasgow.org