Public Lecture - The Deep Roots of Rebellion: Evidence from The Irish Revolution
Date: Friday, 30 September 2016

Time: 12.30-2.00pm

Venue: TRiSS Seminar Room, 6th floor, Arts Building, Trinity College Dublin
This lecture will present the findings of a recent study, by Dr Narciso and Dr Battista Severgnini of Copenhagen Business School, which explores whether the Irish Famine (1845-1850) changed political attitudes and contributed to the Irish Revolution (1913-1921). Controlling for the level of economic development and other potential concurring factors, the study provides evidence of the role of the great Irish famine as an exceptional legacy of rebellion during the movement of independence.
Opening remarks will be given by Professor Cormac Ó Gráda, School of Economics, University College Dublin.
Dr Narciso's study has been funded by the Irish Research Council as a 'Marking the Decade of Centenaries' flagship research project and by Trinity College Dublin's Pathfinder Programme and Arts and Social Sciences Benefactions Fund.
As space is limited advance registration is recommended.
Speaker Biography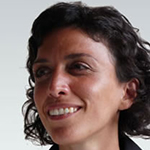 Gaia Narciso obtained her BA in Economics from Bocconi University in 2000. After getting her MSc in Economics at the London School of Economics and Political Science, she was awarded her PhD in Economics at Bocconi University. During her PhD she worked as a consultant for the Development Research Group at the World Bank in Washington, DC. Her areas of research are Development Economics and Political Economy. Her research has been widely cited and featured in international media. She joined the Department of Economics at Trinity College Dublin in 2007.