Trinity Employability Award - Professional Services Pathway
Applications for the Trinity Employability Award - Professional Services Pathway 2021/22 will open in Semester Two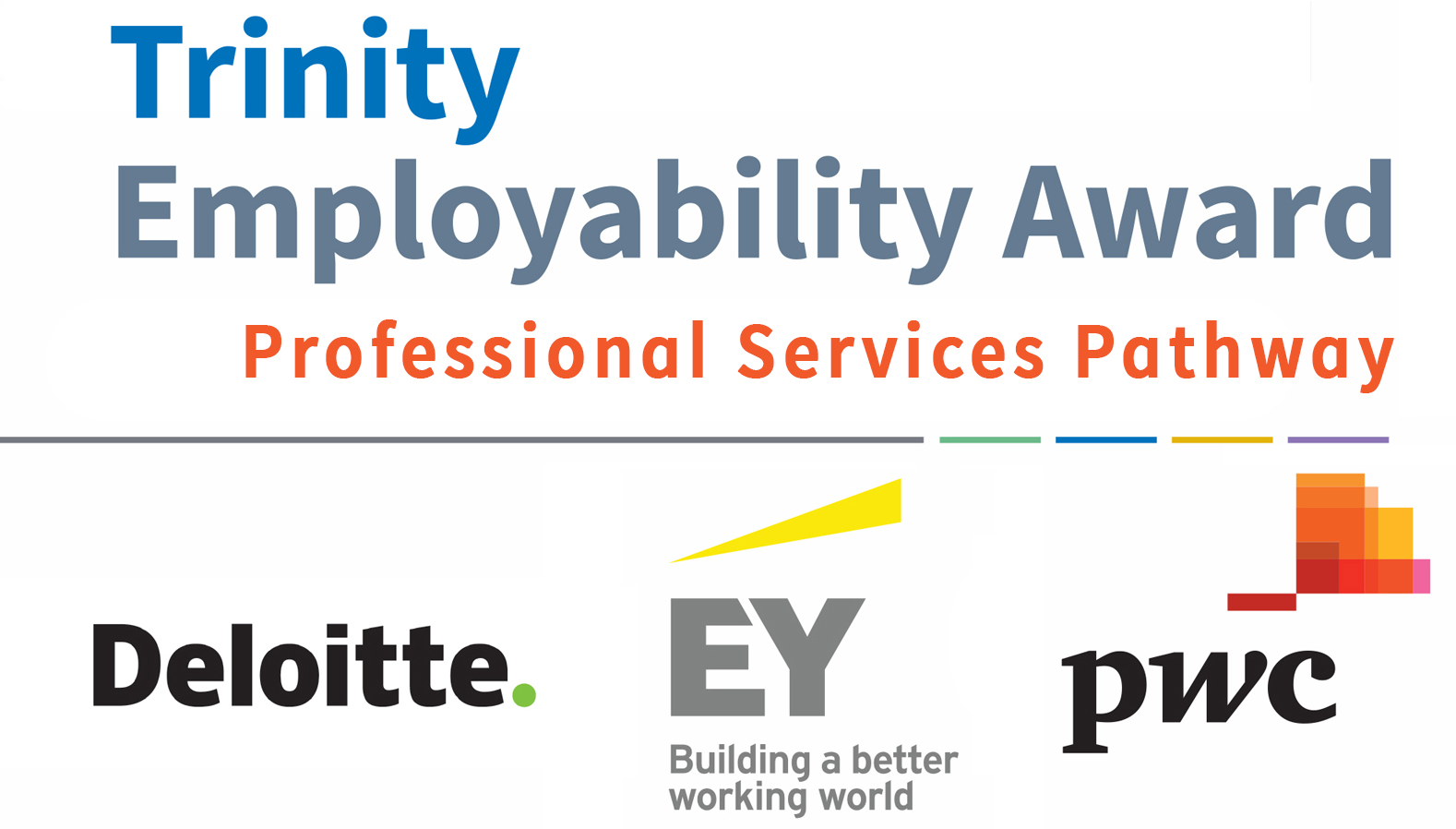 This Award pathway is run in collaboration with Deloitte, EY and PwC, some of the world's leading professional services companies.
Each employer will host an interactive workshop in Level 1 which will be an opportunity to get a first hand insight into the ethos, workplace culture, and creativity of their company. In Level 3 each employer will host a challenge which will give Award participants the opportunity to interact directly with them and possibly gain an internship position in the company.
Further information
If you have any questions about the Award after reading the above material, you can send them to the Student Employability team at employability@tcd.ie.
You should also engage with Trinity Careers Service on social media for updates on this award and other activities: