Working Abroad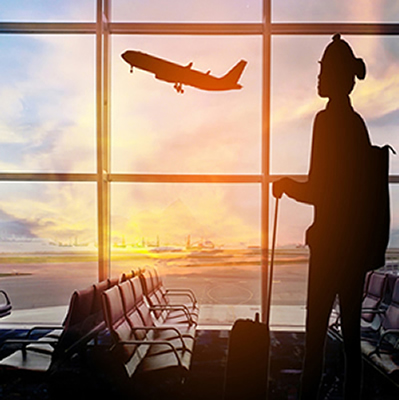 Working abroad, either for a short-term opportunity during your studies or a longer-term opportunity after you graduate, can be a life-enriching and career-enhancing experience. The skills you develop during this experience abroad - cultural awareness, diverse thinking, adaptability and self-sufficiency - can you make you a more attractive candidate to potential employers.
How to find work abroad
We regularly advertise job opportunities abroad on MyCareer so log on to keep updated.
My Career
Our How to find work section also has information on where to find jobs.
The Trinity alumni community can be a great source of information on job opportunities abroad. You can link up with alumni mentors working abroad through our Trinity Mentoring Programme, contact alumni through Trinity Alumni Online or reach out directly to an alumni chapter based abroad.
Working abroad options
When it comes to opportunities for students and graduates to work abroad there is a huge variety of employment options and many routes to get there! We have highlighted a few for you below, but explore the many other options out there.
Internships Abroad
Students who plan to undertake an internship in Europe may require some legal documentation to be completed in advance, e.g. Convention de Stage (France), Convenio de Colaboración (Spain). Such agreements must be signed by the internship provider/employer, Trinity and the student. These are available to current registered Trinity students only.
What do I need to do?
Source your own internship abroad with an employer
Download a blank Convention de Stage/Convenio de Colaboración Agreement if required for that country
Complete relevant student and employer sections and send to careers@tcd.ie for checking and signing
Insurance Cover
Students are advised to arrange their own insurance cover for their time spent working overseas.
Trinity Summer Internship Programme
The Trinity Summer Internship Programme provides summer internships that are available exclusively to Trinity students (undergraduates and postgraduates) sourced through our extensive alumni and industry networks.
This internship experience, which can be within Ireland or overseas, will be full-time work (in-person and/or remote) for 2-12 weeks during the summer holiday period (end May – end August 2022).
All summer internships on offer are advertised on MyCareer.
Erasmus+ Traineeship Programme
Erasmus+ supports traineeships (work placements, internships, etc) abroad for students currently enrolled in Trinity and for recent graduates. Find out more at Erasmus+ Traineeship.
Students can source their own traineeship abroad in an Erasmus+ Programme country. Opportunities available are also advertised on Erasmus Intern.
An Erasmus+ Traineeship Learning Agreement will need to be signed in advance by the relevant Departmental Erasmus Co-ordinator and the Trinity Erasmus Officer. Contact erasmus@tcd.ie for further information.
Graduate Programmes
Many employers offer graduate training and development programmes which are based abroad or which have an international focus, e.g. Enterprise Ireland International, IBEC Global Graduate, Jameson International graduates programmes.
Applications usually open in Autumn and are advertised on MyCareer.
EU Careers
Exciting opportunities exist across the EU institutions and agencies. Most of these positions will require a high level of proficiency in two or more languages and there are many opportunities for Irish-language speakers. The European Personnel Selection Office (EPSO) site has information on how to apply for permanent positions through the Concours process and also how to apply for temporary and internship positions.
European Movement Ireland (EMI) provides a useful service for Irish graduates interested in EU Careers and publish an annual guide, The Green Book, which contains application information specifically for Irish applicants.
Funding
It is important to plan your funding wisely to make sure you will have enough money to support you for the duration of your time abroad. You may be eligible to apply for the Trinity Employability Bursary so click below for further information.
Trinity Employability Bursary
Internships abroad may be paid or unpaid - make sure to look into this on application and before accepting any position.
If you have sourced an internship in an Erasmus+ Programme country, you may be eligible to apply for Erasmus+ Traineeship funding.
Practicalities
If you are considering working abroad, consult the Department of Foreign Affairs site for important travel information on passports, visas, insurance, vaccinations and embassy contacts, as well as travel advice for specific countries, to make sure that you are fully prepared to travel and work in your destination country.
Make sure to review different travel insurance policies carefully, making sure your travel insurance will cover medical costs for the whole duration of your time abroad and that it includes cover for the workplace too if required, as many policies cater for leisure trips only.
Case Studies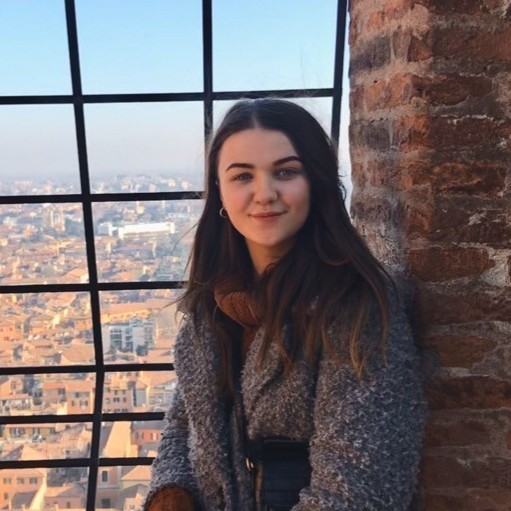 "My working abroad experience was a lab based internship in the Department of Infectious Diseases at King's College London. There I joined a team of researchers led by Sergi Padilla-Parra studying HIV-1 and SARS‑CoV‑2. Through working alongside professional academics in a setting outside my usual college environment I gained invaluable laboratory and employability skills.
From the outset I knew that finding a lab-based Internship would be quite difficult given Covid restrictions at the time, but I wanted to try my best to secure some form of work experience in the field. I was particularly keen to spend a few weeks working abroad, so I spent some time researching specific colleges and labs I would ideally like to work in. I applied for my top five internships and I was lucky enough to secure an internship with KCL.
I have really loved the experience of working abroad and it has even prompted me to consider a career abroad in the future. Aside from the laboratory skills I gained, I also really valued the independence of living abroad along with improving my networking and interpersonal skills outside of Ireland.
The Trinity Employability Bursary gave me the opportunity to spend a few weeks over the summer working alongside a brilliant team of research scientists in King's College London. Given the unpaid nature of my internship, the financial support from the bursary enabled me to spend a longer period of time with the research team in KCL. I am extremely grateful to have gotten the support from the Employability Bursary without which I would not have gained a brilliant insight into the field of academic research."
Orla McGowan, Summer 2020 (Immunology, undergraduate)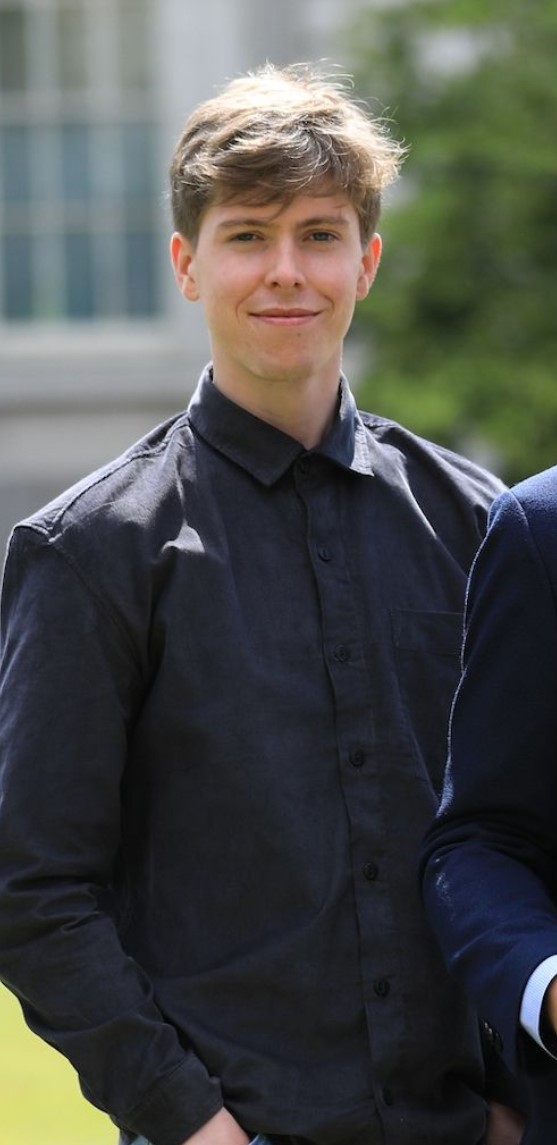 "Myself and my cofounders spent much of semester two and early summer in Doha Qatar as part of the Qatar SportsTech Accelerator program, for which our startup, Field of Vision, was selected as a participant of their cohort of '21.
The selection process was quite rigorous, consisting of multiple rounds, and many mature start ups, and culminated in our pitching for a place to many of QSTs main shareholders, including executives from QDB, Bein Sports and The Supreme committee for Delivery and Legacy (Qatar world cup '22).
The experience was in the most literal and grounded sense life changing for myself on a personal level, and for our startup on a business level. It was a truly unforgettable experience, and developed my capacities professionally (through working more full time on our startup and engaging with the accelerator and its many partners as well as connecting with the other startups' members) and personally (discovering new cultures, trying new foods, seeing new sights and smells, along with all the other inarticulate things of spending time in a new place).
The Trinity Employability Bursary helped support us financially in a meaningful way for which we are really thankful to the Trinity Careers Service.
Tim Farrelly, Summer 2020 (Computer Engineering, undergraduate)