Fiona Hayes
Careers Consultant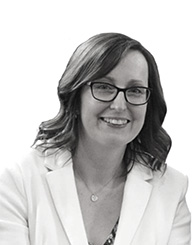 Tel: +353 1 896 4341
Fiona supports undergraduate students in the School of Business (BBS, Global Business) and students in AHSS Multi-School (Business & a Language, ESS, PPES), PGT students in AHSS Social Sciences and Philosophy (Economics and Political Science) and Multi-Faculty Multi-School (Economics+, TSM Economics+, Political Science+).

She is responsible for a credit-bearing programme in the School of Business and a generic skills programme for PhD students, as well as contributing to mentoring programmes in Trinity. She leads projects on services to recent graduates and alumni engagement and contributes to work on the Trinity Employability Award. She is an active member of the Professional Development Task Group within AHECS and has organised training events for members across Ireland.
A Trinity graduate, Fiona has a BA in Psychology and Music, and an MSc in Occupational Psychology from the Institute of Work Psychology, University of Sheffield. She has also completed a Postgraduate Diploma in Career Education, Information and Guidance in Higher Education at the University of Warwick. In addition, she is an MBTI practitioner holds BPS Level A and B in psychometric testing. Prior to working in Trinity, Fiona worked in various market research and human resource roles in Bank of Scotland (Ireland), Lansdowne Market Research and RTE.