Working Abroad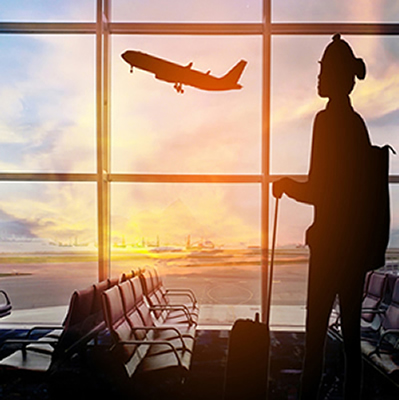 Working abroad, either for a short-term opportunity during your studies or a longer-term opportunity after you graduate, can be a life-enriching and career-enhancing experience. The skills you develop during this experience abroad - cultural awareness, diverse thinking, adaptability and self-sufficiency - can you make you a more attractive candidate to potential employers.
How to find work abroad
We regularly advertise job opportunities abroad on MyCareer so log on to keep updated.
My Career
Our How to find work section also has information on where to find jobs.
The Trinity alumni community can be a great source of information on job opportunities abroad. You can link up with alumni mentors working abroad through our Trinity Mentoring Programme, contact alumni through Trinity Alumni Online or reach out directly to an alumni chapter based abroad.
Working abroad options
When it comes to opportunities for students and graduates to work abroad there is a huge variety of employment options and many routes to get there! We have highlighted a few for you below, but explore the many other options out there.
Internships Abroad
Students who plan to undertake an internship in Europe may require some legal documentation to be completed in advance, e.g. Convention de Stage (France), Convenio de Colaboración (Spain). Such agreements must be signed by the internship provider/employer, Trinity and the student. These are available to current registered Trinity students only.
What do I need to do?
Source your own internship abroad with an employer
Download a blank Convention de Stage/Convenio de Colaboración Agreement if required for that country
Complete relevant student and employer sections and send to careers@tcd.ie for checking and signing
Insurance Cover
Students are advised to arrange their own insurance cover for their time spent working overseas.
Trinity Summer Internship Programme
The Trinity Summer Internship Programme provides summer internships that are available exclusively to Trinity students (undergraduates and postgraduates) sourced through our extensive alumni and industry networks.
This internship experience, which can be within Ireland or overseas, will be full-time work (in-person and/or remote) for 2-12 weeks during the summer holiday period (end May – end August 2022).
All summer internships on offer are advertised on MyCareer.
Erasmus+ Traineeship Programme
Erasmus+ supports traineeships (work placements, internships, etc) abroad for students currently enrolled in Trinity and for recent graduates. Find out more at Erasmus+ Traineeship.
Students can source their own traineeship abroad in an Erasmus+ Programme country. Opportunities available are also advertised on Erasmus Intern.
An Erasmus+ Traineeship Learning Agreement will need to be signed in advance by the relevant Departmental Erasmus Co-ordinator and the Trinity Erasmus Officer. Contact erasmus@tcd.ie for further information.
Graduate Programmes
Many employers offer graduate training and development programmes which are based abroad or which have an international focus, e.g. Enterprise Ireland International, IBEC Global Graduate, Jameson International graduates programmes.
Applications usually open in Autumn and are advertised on MyCareer.
EU Careers
Exciting opportunities exist across the EU institutions and agencies. Most of these positions will require a high level of proficiency in two or more languages and there are many opportunities for Irish-language speakers. The European Personnel Selection Office (EPSO) site has information on how to apply for permanent positions through the Concours process and also how to apply for temporary and internship positions.
European Movement Ireland (EMI) provides a useful service for Irish graduates interested in EU Careers and publish an annual guide, The Green Book, which contains application information specifically for Irish applicants.
Funding
It is important to plan your funding wisely to make sure you will have enough money to support you for the duration of your time abroad. You may be eligible to apply for the Trinity Employability Bursary so click below for further information.
Trinity Employability Bursary
Internships abroad may be paid or unpaid - make sure to look into this on application and before accepting any position.
If you have sourced an internship in an Erasmus+ Programme country, you may be eligible to apply for Erasmus+ Traineeship funding.
Practicalities
If you are considering working abroad, consult the Department of Foreign Affairs site for important travel information on passports, visas, insurance, vaccinations and embassy contacts, as well as travel advice for specific countries, to make sure that you are fully prepared to travel and work in your destination country.
Make sure to review different travel insurance policies carefully, making sure your travel insurance will cover medical costs for the whole duration of your time abroad and that it includes cover for the workplace too if required, as many policies cater for leisure trips only.