Preparing for Remote Job Searching and New Ways Of Hiring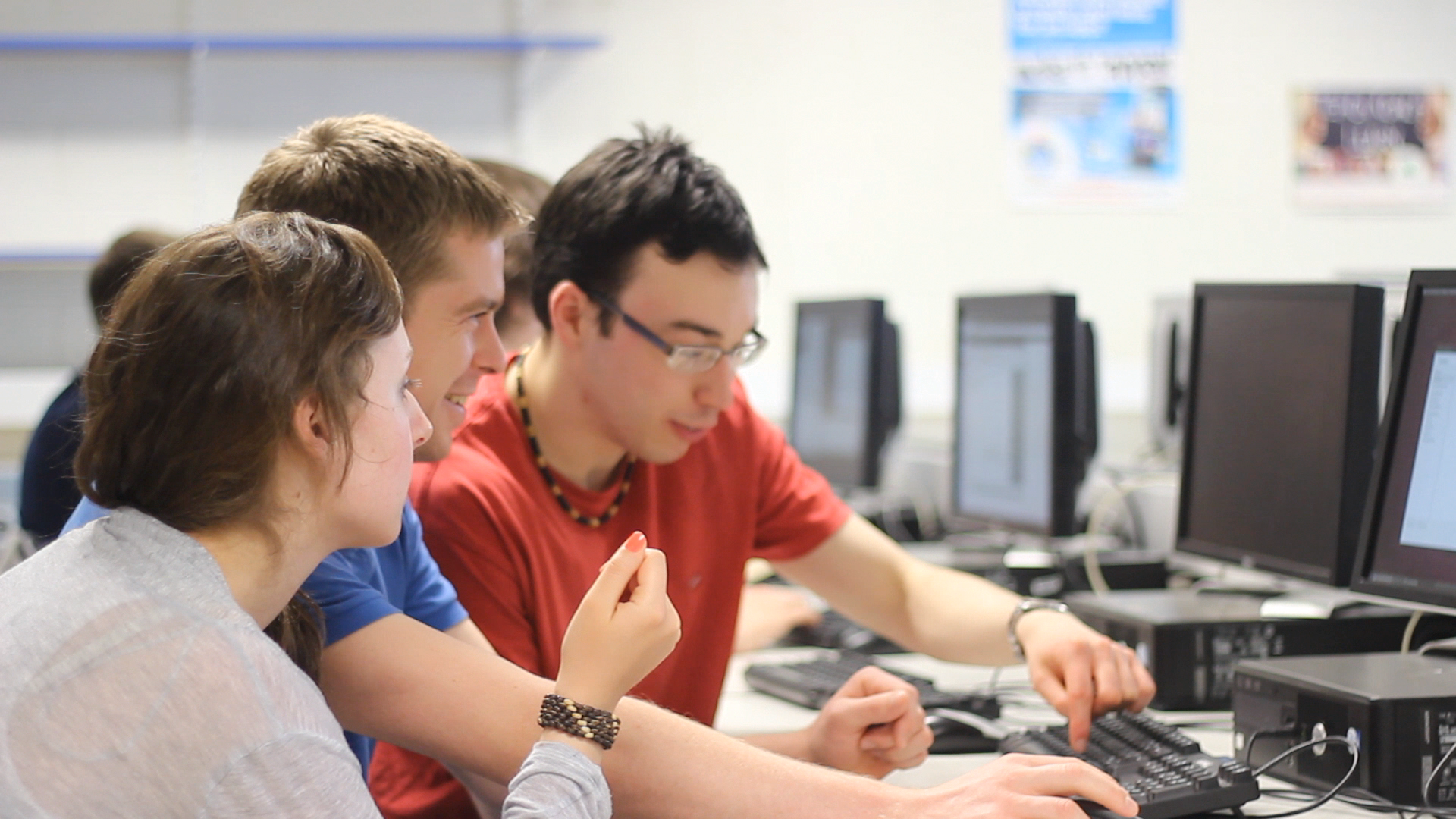 Over the past while many employers have invested in technology to streamline and improve their recruitment efforts. We may expect people to review our CV, and to meet employers for in-person assessments and interviews, but this is not always the case. It is important to be aware of the many ways technology is used in recruitment, to be ready for the challenges posed by these methods, and to be comfortable with their use. The following sections are designed to help you improve your remote hiring skills.
AI and Applications
One of the biggest trends in hiring is the growth in use of artificial intelligence (AI) to source, assess, and screen applicants. Natural Language Processing (NLP) has made key changes to how CV's and application forms are screened. Many employers use Applicant Tracking Systems (ATS) to do the first screening and ranking of applications, before any human inside the organisation reviews your CV.
Manually screening is time-consuming, but with an ATS, the best applicants can be identified swiftly by identifying key word matches between the application and the job description. This is why it's so important to tailor your CV for every application.
Take the time to closely review the description and integrate as many of the key terms into your CV and cover letter or email as possible. This has always been an important part of job search success, but it is even more important now that your application is being screend by software.
Avoid using CV templates with complex formatting, as ATS are often not able to properly parse the information from these CVs. A CV written in plain text, with clear headings and information, is much easier for an ATS to read, and gives you a better chance of getting your application higher up the list. Create a CV in Word and save it to a pdf to submit it in a manner that an ATS can easily read.
NLP can also be used to interact with potential candidates and offers personalised communication with the latest chatbot technology. Using such chat functions can be a great way to quickly find out more information about the company or position on offer.
Tips on completing application forms can be found here
For more details on preparing your CV click here
Video Interviews
Although video interviews have been around a while, recent events mean they are now more prevalent in most hiring processes. The format may seem more relaxed, but it's important to remember this is still an interview and you still need to prepare, perform and present yourself as best you can.
Formats of video interview can vary, however they usually are either:
Pre-recorded one-way interviews or,
Live two-way interviews
To prepare for and practice a one-way interview check out the online tools section of our website.
How to Prepare for Your Video Interview
Try to look your best and dress appropriately.
Make sure the space that's visible to your interviewer(s) is orderly, quiet, and professional-looking
Familiarise yourself with the features of tools like, Zoom, MS Teams and other tech before the actual appointment so your call will go more smoothly. You may be asked to share your screen and present documents with the interviewer or view and speak to several interviewers at once via a grid view of participants.
Get the Lighting Right: Sit facing a window or other source of light so that you are not backlit and the interviewers can see you clearly.
Adjust Your Camera Angle: Place your laptop on a stack of books about arms-length away, and position the camera so it's slightly above you
Practice makes perfect. Have a clear understanding of what you want to articulate before you go into each interview. Set aside specific time to prepare and practice.
Don't practice alone. Do a practice video interview with someone you trust to give honest feedback. Or book a practice interview at the Trinity Careers Service click here.
Expect distractions and acknowledge them if they happen. For example, if someone comes into the room don't panic. Instead, take it as a chance to show that you can manage stressful situations.
Have a back-up option available in case you have wi-fi problems, this could include using your phone data or having a phone number to call in case of difficulties.
Don't forget about body language. Your interviewer might not remember every word you say but they will remember your tone of voice and how engaging you are.
Turn off the tones on your mobile and phone, and shut down any application on your laptop that might ping with reminders or alerts during the call to avoid distraction.
It can be helpful to cover the part of your screen that shows your video back to you with a post it or something similar, to avoid becoming distracted by checking it. This will help you to focus on the interviews and the conversation you are having with them.
Gamification
Gamification is a popular trend in recruitment. Employers see "games" as a good way to test specific skills (technical and otherwise) and to introduce innovation and fun into the recruitment process. Although called games, it's important to remember that these tasks are still part of a recruitment process and your actions will be screened by AI. Prepare through practice as much as possible, read the instructions carefully and lay aside a specific quiet time to perform the game.
The games are, for the most part, psychometric tests, provided online (mobile friendly), and with "gaming" elements such as progression through levels and earning points. They are portrayed as contemporary, fun and engaging. Examples include Sykrise City, Career Rise, Cosmic Cadet and Balloons. Skyrise City simulates a futuristic office environment with up to 9 levels of progression and measures traits such as resilience, emotional stability, and mental ability. Games are created so they are suitable for dyslexic and colour blind candidates. and no prior gaming experience is necessary.
Difference Between a Traditional Psychometric Test and a Game-Based Assessment:
Measurement of behavioural traits: In gamified assessments, you need to solve problems in a dynamic way. This provides more information to employers about actual behaviour, response time, patterns of behaviour, attitude to risk-taking and changing scenarios.
Data availability and analysis potential: Thousands of data points are gathered from just one candidate taking one assessment. Artificial Intelligence (AI), cognitive neuroscience and data neuroscience are used to feed predictive algorithms, analyse data, recognise patterns and produce an automated report.
Candidate experience: It is not just the test interface that is more engaging, but the games themselves. Typical game-style tasks such as moving, clicking and drag-and-drop are used to solve problems. They may introduce a story or characters with specific features so the candidate feels immersed in the problem solving experience.
The Candidate Experience
Candidates are normally provided with a link to the test platform and take a series of video-based exercises. The exercises typically take 20-40 minutes to complete. The resulting data is used to create a candidate profile, this is compared with profiles created for the recruiting company, usually by using current employees' performance on the tests, to calibrate the assessments. The range of traits being assessed includes:
speed and flexibility of thought
approach risk and reward
capacity to concentrate
reaction time and impulse control
short term memory: ability to follow a stream of increasingly complicated instructions or repeating numerical, word or visual patterns
resilience and response to difficulties or failure within a task
Other advances in this area include virtual reality games and the linking of games (behaviours) and video (gestures, voice tone, body language etc) interviews using AI to create profiles.
Other Useful Reading & Viewing
Fortune Magazine
https://fortune.com/2017/05/19/ai-changing-jobs-hiring-recruiting/
Hirevue
https://www.hirevue.com/resources/unilevers-recruiting-process
The MENSA Brain training app which you can get as a free 7 day trial
http://www.mensabraintraining.com/
Virtual Assessment Centres
Online assessment centres are also now a feature of recruitment practices . These most often take place during the final stage of the recruitment process and involve a combination of tests, group activities and interviews. More on the activities of Assessment Centres, including information about our virtual assessment centre pathway to help you prepare, can be found here.