CLU33412 Latin Independent Project B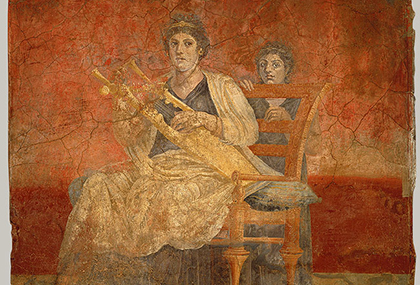 This module will develop your skills as a critical reader of Latin texts, with guidance from your lecturer (five contact hours in alternate weeks). You will study authors not covered in the taught modules, e.g. contrasting Sallust's and Cicero's accounts of the 'Catiline war', or Ovid's fictional verse epistles (Heroides) and the 'real' prose letters of Pliny the Younger. This module is intended for Latin B students (beginners in Latin at entry).
Module Organisers:

Prof. Anna Chahoud, Prof. Monica Gale

Duration:
Contact Hours:

5 (project organisation and guidance)

Weighting:
Assessment:

100% coursework (oral presentation and written assignments)

Course Open To:

Classics, Ancient History and Archaeology; TJH Latin; Visiting
Learning Outcomes
Upon the successful completion of this module students should be able to:
Translate and analyse the prescribed text with attention to diction and style
Discuss the literary, historical and cultural contexts in which the text was produced
Evaluate the key critical approaches to the text and its genre, context, ideas and influence. 
Formulate an original and well-researched argument in oral presentations and in writing.
Work effectively in small groups.
Manage and time-manage an original project to its successful completion.