CLU33310 Greek independent Project A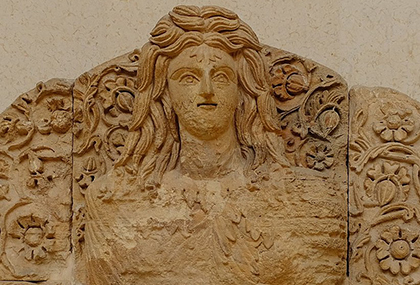 This module will develop your skills as a critical reader of Greek texts, with guidance from your instructor (five contact hours in alternate weeks). You will study text(s) not covered in the taught modules, for example, Lucian of Samosata and the role, style and significance of Second Sophistic prose fiction, Greek essay writing and biography. This module is intended for Greek A students (Leaving Certificate Greek or equivalent at entry).
Module Organisers:

Prof. Ahuvia Kahane, Dr Martine Cuypers

Duration:
Contact Hours:

5 (project organisation and guidance)

Weighting:
Assessment:

100% coursework (oral presentation and written assignments)

Course Open To:

Classics, Ancient History and Archaeology; TJH Greek
Learning Outcomes
Upon the successful completion of this module students should be able to:
Translate and critically analyse ancient Greek texts with attention to grammar, philology, linguistic, stylistic-analysis, literary criticism and critical thought.
Critique key concepts in the texts with reference to literary history and the history of ideas. 
Recognise and analyse the vocabulary, grammar, and style of original Greek texts.
Formulate a well-researched argument in oral presentations and in writing.
Work effectively in small groups.
Manage and time-manage an original project to its successful completion.