CL7004 Classics Research & Methods (20) (All Staff) All year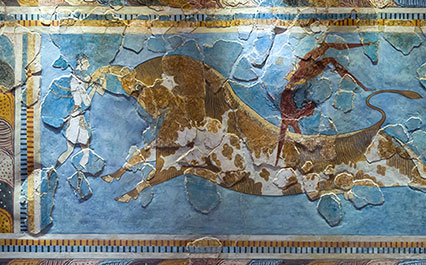 An introduction to the main strands of research in the Classical field (e.g. literary theory, historiography, manuscripts and textual methodology, archaeological and anthropological theories and method, epigraphy and papyrology).
Module Organiser:
Duration:
Contact Hours:

One 2-hour seminar per week

Weighting:
Assessment:

Continuous assessment. Students are required to produce a portfolio consisting of written elements as detailed in the Handbook
This module aims to:
To ensure an understanding of what is involved in the totality of Classical scholarship, rather than just in students' own particular fields.
To familiarise students with the most important Classical IT resources
To enhance organisational and cooperative skills.
To give students an opportunity to engage in intellectual discourse with their peers and practice basic skills of oral presentation and discussion in an unpressured context.
To expose students to senior research seminars and teach them to assess the method, content and quality of the presentations they attend.
Recommended Reading List
Schaps, D.M., Handbook for Classical Research (London: Routledge, 2011)
Learning Outcomes
On successful completion of this module students should be able to:
Understand and evaluate the methodologies and approaches that have been applied to the study of the ancient world.
Extract information from ancient texts, materials and sites.
Access and utilise the most important IT resources in Classics.
Identify and use the most important bibliography of the main strands of Classical scholarship.
Demonstrate proficiency in oral presentation and discussion.
Analyse and assess the arguments of research papers, articles or books.