Careers & Alumni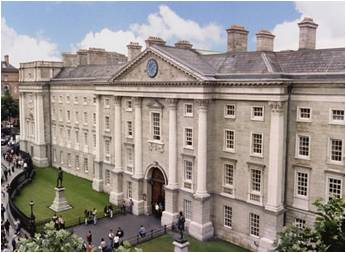 Trinity graduates are extremely well regarded worldwide. Many Sociology and Social Policy graduates have gone onto postgraduate study both at Trinity College Dublin and other leading universities around the world such as Oxford University and the University of Edinburgh.
The Sociology and Social Policy degree is particularly relevant for those interested in pursuing a career in the formulation of policy in the public service, community development and voluntary/non-profit sectors. Students also develop exceptional analytical and research skills and a solid education in issues – such as gender, migration, the labour market, poverty, homelessness, families and  ageing – which can be applied to real-world problems, opening up opportunities in fields such journalism, policy analysis, education and research.
Our graduates' work in a range of organisations including Focus Ireland, Web Summit, Department of Social Protection, the Health Service Executive, the Migrant Rights Centre, Economic and Social Research Institute.
Some of our graduates go on to undertake post-graduate study on programmes such as the Master in Social Work and the MSc in Applied Social Research.