Master in Social Work (MSW)
*Update for Master in Social Work applicants and incoming students*
We would like to share some updates with you regarding the coming academic year and various aspects of the Master in Social Work (MSW) programme.
Key updates about the 2020/21 academic year at TCD
Important Dates
The Master in Social Work programme will begin the week of Monday 7th September 2020, three weeks before teaching resumes across the majority of other programmes in Trinity.  This first week will be an Induction Week and will be carried out both online and in-person where possible so you can meet fellow students and our staff.
Teaching in Semester 1 will take place from 7th September 2020 until 4th December 2020 with a study week running from 26th October to 30th October 2020.
We expect Semester 2, which is primarily spent on professional social work placements, to begin on 4th January 2021.  
Programme Delivery
Semester 1 will follow a hybrid teaching model which will blend online teaching with face-to-face elements. We aim to provide as much face-to-face teaching as possible, subject to health and safety guidelines. This may involve splitting the class into smaller groups with parts of some modules delivered twice where staff timetables allow. We also hope to facilitate opportunities for you to meet up in groups where possible to ensure that the all-important human factor is part of every module you will take.
All our modules will have enriched Blackboard content, to provide you with as many resources as possible in one single location. We will draw on various resources and services available in college in order to provide additional online support modules for students on topics such as academic writing and study skills.
Placements
We are working closely with our partners in social work practice to provide placements to students across both years of the MSW programme.
Registration
Registration will be completed online. You will receive an 'invite to register' message towards the end of the summer via your my.tcd.ie portal
Library
The Trinity Library is opening on a phased basis. Many resources are also available online.
Scholarships
We have scholarships available for international (non-EU) applicants to our MSW programme. More details can be found here.
Give us a call!
If you have any specific queries please feel free to email us or alternatively get in touch to arrange an individual call via Zoom at a convenient time over the coming weeks and months. Email us to book a slot, and we will try our best to answer all your queries, large or small.
And lastly….
A warm Trinity welcome awaits you in 2020/21. We are Ireland's top-ranked university and ranked joint 101st in the world in the QS Rankings. The Trinity Experience includes an open and diverse environment, excellence in teaching and research, and a vibrant campus life with many societies and sports opportunities. TCD is working now on the safe re-opening of all our facilities. Keep an eye on the main website to stay up-to-date and read about Ireland's phased re-opening.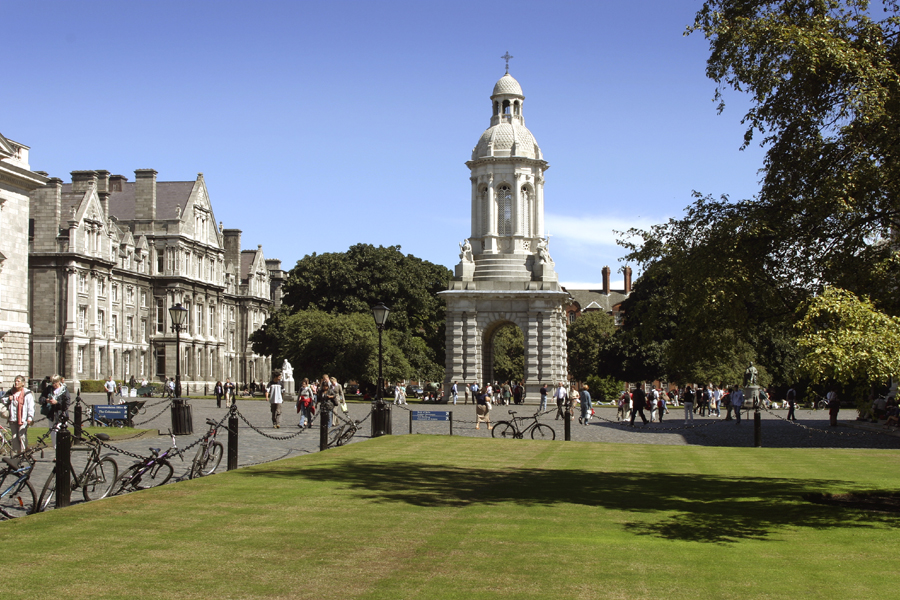 The Master in Social Work (MSW) is a two year full-time, post-graduate social work degree programme (NFQ Level 9). It is accredited by the Health and Social Care Professionals Council (CORU) and graduates are eligible to apply for registration as professionally qualified social workers.
The MSW programme builds on a tradition of social work education and research at the School of Social Work and Social Policy, Trinity College dating back to 1934. Students undertake a range of taught modules, a dissertation and two assessed placements in organisations providing social work services. The annual intake is approximately 25 places. Students are guaranteed small group teaching, individual input from lecturers and tutors and an interactive class environment. The programme provides:
Two professional social work placements including options for one international placement
Practice skills including counselling and advocacy
Skills in critical thinking, reflective practice and research
Teaching and tutorials with research active academics and practising social workers
Access to a world-class library and a famous historic campus.
For the information on entry requirements and application procedure please see 'Entry Requirements and How to Apply' page.
The Masters in Social Work Programme prepares its student cohort for registration as professional social workers with Coru, the regulatory body for Health and Social Care professionals. All health care professionals have a stated duty of care to the public and as such, all new entrants to the social work programmes in the School of Social Work and Social Policy, must successfully complete the required health screening and vaccination to certify their vaccination status or immunity to specified infectious diseases. This is in the interests of reducing the risk of the transmission of infectious disease from patients to students, and from students to patients. Information about the health screening is available here.