Entry Requirements & How to Apply
Applicants for the Masters in Applied Social Research
WE ARE NOW ACCEPTING APPLICATIONS FOR SEPTEMBER 2021
Students who apply for the Masters in Applied Social Research typically have an undergraduate degree in a social science discipline. However, we accept graduates in other disciplines including health sciences, business studies, marketing, history etc.
Many of our part-time students are employed on either a full- or part-time basis and apply for this course because they want to build a suite of research skills for application in their current work environments.

In summary, applicants for the Masters in Applied Social Research include:
Graduates from relevant disciplines (e.g., Social Sciences, Education, Psychology, Health Sciences, Business, Marketing, Economics).
Professionals who work in a range of statutory and NGO services and agencies.
Professionals who work in government departments.
Policy makers.
Entry Requirements
Applicants should normally have an upper second-class honors degree in one of the Social Sciences. Applications from graduates in other disciplines (e.g. health sciences, business studies, marketing, history etc.) who have relevant experience will be considered.
How to Apply
We are now accepting applications for our September 2021 intake.
Applications are reviewed throughout the year and places are offered on a first-come, first-served basis. The final date for applications is July 31st, 2021 but submissions may close earlier than this if the course quota is filled.
Applications are completed electronically and require the following documentation: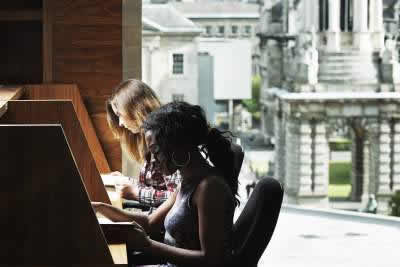 Application Form completed online here.
2 Reference Letters - applicants are not required to get two hard copy references. You must list two referee contact details on the online application form. An automated email will be sent to both referees asking them to complete a template and send it back. (It is preferable that references are either academic or professional)
Official Transcripts - a transcript is a breakdown of the modules you completed and the grades you obtained. Please contact your University to request a transcript as soon as possible as some Universities can take up to 21 days to process transcripts. (This includes undergraduate transcripts and graduate transcripts if applicable)
1 current photo (headshot). Please ensure it is a clear picture with a plain background. (It is preferable that it is in jpeg format)
A certified certificate of English Language Competency if English is not your first language (e.g. TOEFL or IELTS). For more information on English Language Requirements see 'International Students' page.