Research with Parents on Talking with Children about Growing Up, Relationships and Sexuality
The Research with Parents study is a project funded by the Health Services Executive (HSE) Crisis Pregnancy Programme. The project is led by Dr Catherine Conlon, Senior Research Fellow at the School of Social Work & Social Policy, Trinity College Dublin and runs from December 2013 to March 2015.
About the Project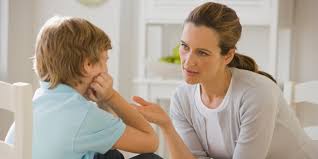 The project will explore how parents communicate with their children aged between 4 and 9 years on issues relating to growing up, their bodies, relationships and sexuality. How parents communicate with young children on these issues can be important in supporting young people to grow to live out healthy and fulfilling lives and relationships.
Focus groups with parents will be carried out exploring parents' views, practices and perspectives on these aspects of parenting their younger children. Exploring this area of family and personal life from the viewpoint of parents is intended to help the HSE Crisis Pregnancy Programme to develop policies and services to support parents.
Research interviews for this project will explore:
parents' views on talking to young children about growing up, relationships and sexuality
what parents find challenging about this aspect of parenting;
what parents find helpful in talking to children about changes involved in growing up;
how parents feel they could be better supported to prepare their young children for the place of sexuality in their future lives.