MSc in Applied Social Research
*Update for Masters in Applied Social Research Applicants*
Update for Masters in Applied Social Research Applicants
This is just a short note to welcome the incoming class of 2020/21 and inform you about arrangements for the coming term in light of the university's recent official announcement about the revised term dates and teaching arrangements.
Key dates for the 2020 academic year at TCD
Orientation will be in the week of September 21st.
The new academic year will start on 28 September 2020, two weeks later than the original start date. Semester 1 will finish on Friday 18 December with Study Week running from 9-13 November.
Teaching methods
In order to prevent the spread of Covid-19 the University plans to avoid large group teaching for Semester 1 (a decision will be made on semester 2 later in the year). The University is committed to providing as much face-to-face small group teaching as will be possible under prevailing health and safety requirements but with the increased demand for suitable space there will be some reduction in weekly face-to-face teaching time across the College.
The Masters in Applied Social Research is particularly well placed to adapt to these changes. The course does not involve any large group teaching or require specialised teaching facilities. A good deal of our course content is of a technical nature which lends very readily to teaching methods which blend face-to-face and online delivery. We have used such an approach for the statistical and technical aspects of our course for many years and it has proved very popular with students. Online content delivery means students can digest material at their own pace, go back over sections they find challenging and take time to formulate questions. Our strategy when planning for the coming academic year has been to prioritise such content for online delivery while reserving face-to-face teaching time for:
Modules with more discursive and dialectical content
Support and clarification in relation to content delivered online
For a variety of reasons students may be reluctant or find it difficult to attend face-to-face sessions so all of our lectures will be live-streamed and recorded in Semester 1. Stay in touch with your course coordinator regarding your travel plans or any other issues that come up for you. As your registration will be completed online, and our lectures will be live-streamed / recorded, we will be able to facilitate late arrivals to Ireland throughout Semester 1.
Work placements
In the academic year now ending students were due to go on work placement just as restrictions related to Covid-19 were introduced. There was some disruption but, in the end, only one work placement was cancelled (for very sound reasons). Research work environments adjusted very quickly to the change and will continue to do so. Arrangements were made so that any disruption did not impact on the student's other work.
With the preparation time available for the coming academic year we are confident that our work placement program will run as smoothly as always.
Covid-19 and Research
Restrictions relating to Covid-19 have impacted how we conduct research. For some projects and researchers the first lockdown was quite jarring but people and methodologies have adapted very quickly. Flexibility and creativity are essential in research, methods can be adapted and alternate methods are always available. Society has also changed - it is now entirely possible to interview people online whom it would have been unthinkable to interview that way before.
Covid-19 itself presents a huge demand for research which is both applied and social. Many of our students have done their work placement and dissertation in the broad area of social medicine. Research on the practice of medicine and how behaviour relates to health are obviously now of immense significance. Beyond that, restrictions related to Covid-19 have had enormous impact on society, creating new tensions and inequalities, exposing and exacerbating existing ones. This year we have three dissertations on the impact of Covid-19.
TCD is working now on the safe re-opening of all of our facilities. Keep an eye on the main website to stay up-to-date and read about Ireland's phased re-opening. Your safety and the quality of your education are our top priorities, so we are working actively to provide the optimum learning environment for you.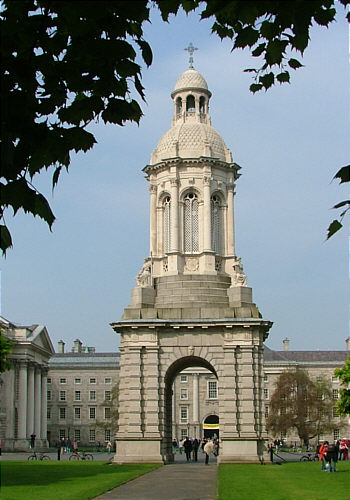 General Course Information
This Masters course aims to equip students with the skills necessary for the conduct of social research, including advanced training in quantitative and qualitative methodologies. The course is multi-disciplinary and career-focused. We aim to create a stimulating learning environment for our students and put great store in the search for innovative directions in research. We teach through a combination of lectures and workshops which encourage interaction, dialogue and debate between students and between students and their lecturers. Our teaching team comprises individuals with high-level research and teaching skills who have a strong repertoire of experience in the design, conduct, and publication of research. As you navigate this web page, I hope you will get a good sense of what this Masters course involves and of the application of the skills you will learn to real world research environments. I invite you to spend a few minutes on our web page learning more about this Masters. You will, no doubt, have questions about the course and I encourage you to call or email our Course Administrator, Jason O'Callaghan, or myself if you have any queries. I am happy to meet with you if you think that would be helpful.
Philip Curry, PhD, Course Director