Careers & Alumni
This Master's degree is career-focused and strongly orientated towards preparing students for the work force. We aim, through the following key components of the course, to prepare our students for a labour market that increasingly values the highly transferable skills that you will have acquired on completing this Masters:
The work placement component of the course: This essentially allows students to transition from 'textbook' understanding of research methodology to 'real world' research experience. We have established relationships with a wide range of research institutions and environments and we provide our students with significant choices and options in this regard. Click here to view some of the organisations that typically host you, our students (PDF, 208 KB).
The Careers Advisory Service, Trinity College Dublin: At a number of intervals throughout the academic year a member of staff from the Careers Advisory Service provides advice to student on how to: 1) build a career and sustain a career path; 2) prepare a CV for job applications; and 3) prepare for job interviews. All registered students at TCD can avail of the wide range of services provided by the Careers Advisory Service.
Our Alumni: We maintain contact with our graduates via email and alert them to job opportunities and to research events and conferences that will enable them to 'network' and build connections in the fields of research, policy and advocacy.
Researchers and data analysts are in high demand in all areas of employment. There are excellent career opportunities, both in Ireland and abroad, for scientists and social scientists with both quantitative and qualitative research skills. The research and data analysis skills taught on this course have application in a wide range of areas, including scientific and health research, social work, education, child and youth studies, migration research, ageing and life course research, gender studies, marketing, management science, economics, psychology and sociology.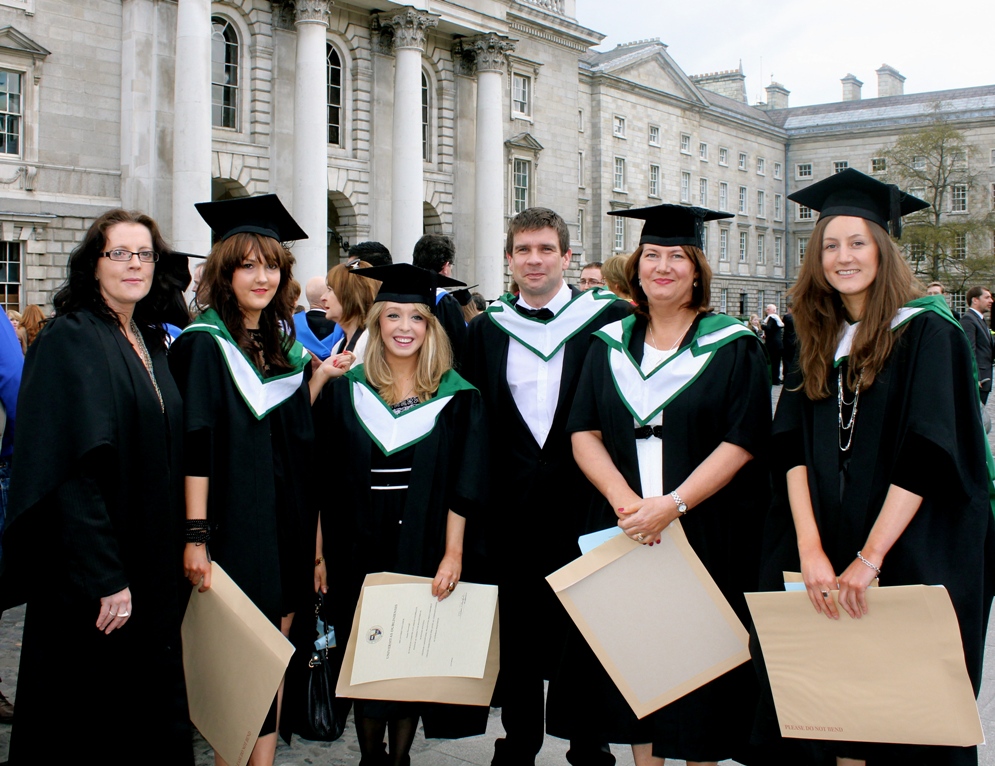 Our recent MSc graduates work in diverse areas such as public health, social science and market research, social policy, and statistics. A large number are employed in university-based departments and research institutes, Government departments, statutory organisations, the NGO sector, and private research consultancies. Many of our graduates have gone on to study for PhDs.
Click here to hear from our graduates (PDF, 160 KB).
In other words, this degree provides a stand-alone qualification that enables career entry and progression in a diverse range of employment contexts whilst also providing a strong foundation for further (fourth-level or PhD) study.
In 2012 we conducted a survey of graduates of the Masters in Applied Social Research during the previous six years. Click here to read the results (PDF, 148 KB).