Entry Requirements & How to Apply
Entry Requirements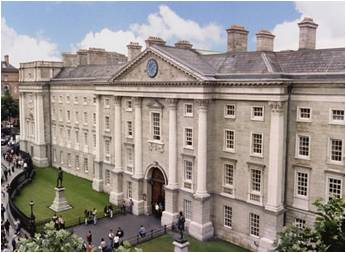 The successful completion (minimum 2.1 grade) of a Level 8 degree in the social sciences is required prior to acceptance on the course. Candidates holding a primary degree in a discipline outside the social sciences must hold a postgraduate award in social sciences (minimum 2.1 grade) for example the Trinity College online Postgraduate Diploma in Social Policy and Practice or equivalent. In addition, candidates will be required to demonstrate a minimum of 850 hours practice experience (paid or voluntary). Hours completed while on student placements are counted at half the value of paid or voluntary work hours. For example, a 360 hour student placement would count as 180 hours towards the minimum 850 hours.
When assessing the quality of previous practice experience, the factors taken into consideration include:
nature of the tasks undertaken and relevance to social work
quantity and quality of supervision and training available to and availed of by the candidate
linkages the applicant makes between practice experience and wider social issues.
Prior Learning: To obtain the MSW/PGDSW award, all modules on the programme must be successfully completed. As all modules contribute to the attainment of the CORU Standards of Proficiency for Social Workers, recognition of prior learning is not permitted.
How to Apply
Applications for the Master in Social Work are completed electronically here. Applications for September 2023 intake will be accepted from November 1st 2022. For more information, see 'Applying for a Postgraduate Course' page.
On application please include the following documents:
Photo identification ( e.g. copy of passport, drivers license etc. )
Complete official transcript displaying minimum required overall grade in Honours Bachelor's Degree (if there is one)
2 references (at least one should be academic from a third level institution where the applicant has studied and one should be practice from an organisation where the applicant has had relevant work experience) – these should be on official headed paper or the TCD reference template provided and must be dated within the last year (an electronic signature – ie typed – is acceptable). A Practice reference must be uploaded for an application to be considered.
A CV detailing their work experience and education (specifically location and duration) is required, this is for fee purposes.
A pro-forma giving us permission to look into the applicant's previous academic qualifications.
MSW Supplementary Document
All applicants whose first language is not English and who have not been educated through the medium of English must present English proficiency qualifications. Trinity's English requirements for postgraduate applicants can be found here.
Closing date: Midnight, February 9th, 2023