Careers & Alumni
Personal and Professional Development
Throughout your time on the programme, you will be encouraged to avail of courses focused on developing a range of generic and transferable skills. Many of our PhD students are employed as teaching assistants, providing assistance to lecturers throughout the School. We run a Teaching Assistants Programme to help you learn the skills of academic teaching and additional courses are provided by the University's Centre for Academic Practice & Student Learning.
There are many other centres offering skills-based modules including:
These modules are additional and complementary to the core programme requirements described above.
Career Guidance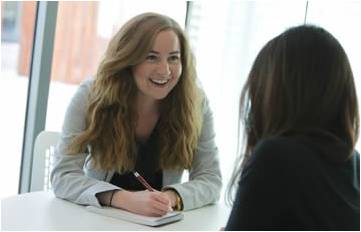 PhD candidates are provided with a range of career guidance to help identify and achieve your career aspirations and goals. Whether you are looking for an academic or a non-academic career, our range of career management services will help you make informed decisions to meet your personal objectives. Career support is available from the Trinity Careers Advisory Service (CAS), an award-winning professional advice service which has a dedicated postgraduate division. Included in the services provided by CAS are an extensive Careers Information Centre and an award-winning website. Front Gate Online is Trinity's web-based alumni community, which allows Trinity graduates to connect with other alumni and support current students.
Working in Ireland
The Irish Government Third Level Graduate Scheme allows non-EU students to work in Ireland in a full-time capacity for a period of twelve months from the date of their examination results, after which time they may then apply for a Work Permit/Green Card. This scheme is open to graduates of the Trinity PhD Programme and many non-EU have taken positions with multinational and indigenous employers under it.
Our students
The table in this document (PDF, 282 KB) illustrates both the kinds of topics that PhD students in our School have addressed, and the kinds of professional roles they have entered into immediately upon completing their PhD studies.