Joint Honours Social Policy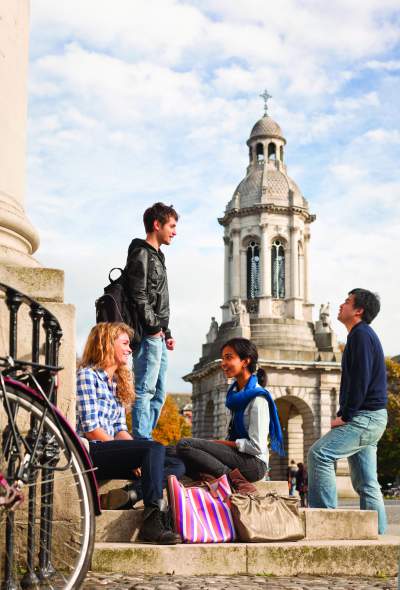 This programme will equip you with a range of transferable skills including research, analytical and argumentation skills.
Pathways
Students can take this programme as Major with Minor and Joint Honours.
What is social policy?

At its heart, social policy is about people as it aims to improve the well-being and welfare of people in society. Societies change and evolve constantly, new social issues such as immigration and ongoing social problems such as poverty have the potential to impact positively and negatively on the well-being of citizens. Social policy is the means by which governments try to improve the well-being of citizens through the formulation of policies and the provision of services which respond to social issues and problems. Social policy decisions have a real and tangible effect on people 's lives. As well as improving the individual's experiences, social policy can help to build a just, diverse and sustainable society for all of us.
Is this degree for me?
Are you interested in understanding society and the contemporary social issues and social problems that societies face? Do you want to make a difference in responding to these social issues and problems? Do you think you have a role to play in building a just, diverse and sustainable society? If so, Social Policy may be the degree for you.
A social policy degree is particularly relevant to those intending to pursue a career in social policy analysis and evaluation, management and planning within the social services, both voluntary/community and statutory, as well as to those with a general interest in society and social change.
Knowledge, Skills and Attributes
Throughout your social policy degree you'll be supported to develop an inquiring,and analytical mind, and you will graduate with a broad range of transferable skills.
Our strong research environment informs our teaching and over the course of your studies we will equip you with the theoretical and research insights that will help you understand the field of social policy and the relationship between social issues and social policy responses. You will develop specific expertise in select policy areas. You will also appreciate how polices are made and understand the forces that shape social policy decisions.
The programme will equip you a range of transferable skills including research, analytical and argumentation skills. These will help you to research and evaluate evidence that tells you what works and help you to make the case for one course of action over another. These skills are crucial in formulating social policies which have a chance of enhancing the lives of real people but they are also skills which you can use in many other settings.