Course Structure & Content
Programme Structure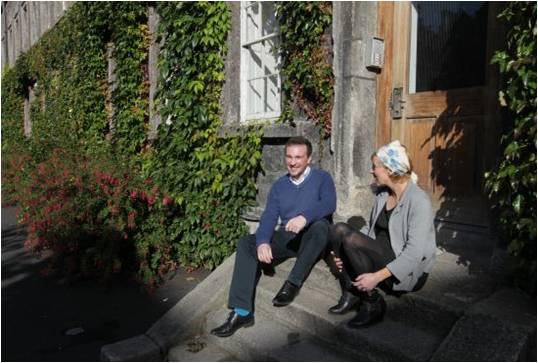 On graduating from the doctoral programme, you will have an advanced degree in research, as well as a sound appreciation and experience of the strategies of conducting complex, high-level research. Your skillset will be expanded, enabling you to identify questions that are worthy of research in the social world, to conduct investigations on these questions and to communicate findings effectively. Your ex
perience of contributing to knowledge through your doctoral work will enable you to understand and undertake other complex research projects, giving you a significant, life-long skill.
General Structure
The Academic Year
The programme runs throughout the entire academic year which is organized around three semesters: first semester (September to December); second semester (January to April); and third semester (May to August).
Enrolment
You can enrol on the Doctoral programme in the School of Social Work & Social Policy in either March or September each year. We recognise that a PhD is a significant undertaking for every student so we offer registration on a full-time or a part-time basis. The part-time option offers flexibility if you wish to study while continuing to work, or the immersive nature of full-time study may suit you better. Whichever option you choose, you will undertake the same learning and experience all the benefits that the Trinity Doctoral programme has to offer.
The related registration periods for each option are:
Registration Periods

Degree

Full-time
(Minimum)

Full-time
(Maximum)

Part-time
(Minimum)

Part-time
(Maximum)

MLitt*

1 year

2 years

2 years

3 years

PhD

2 years

4 years

3 years

6 years
* Candidates may apply to transfer to the PhD register after completion of the first academic year of studies.
Supervision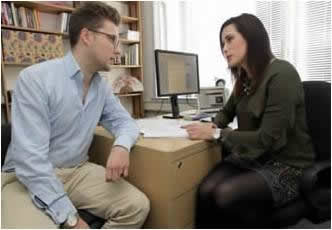 You will be assigned to a supervisor and will be expected to maintain regular contact with him or her. There is provision for a co-supervisor to be appointed if your programme of research is of an inter-disciplinary nature.
The relationship between the student and their supervisor is an integral and vital element to doctoral research. Our school is committed to building close working relationships with our students by offering expert help, guidance and feedback throughout their PhD studies. Many students work collaboratively with their supervisors and some publish co-authored papers.
Click here for an overview of the research interests of our school (PDF, 275 KB).
Structured Elements of Programme
Throughout your period of registration in the School of Social Work & Social Policy you will be working towards the completion of your research project which will be assessed on the basis of your thesis and viva voce (oral examination). You will also be required to complete structured elements that are integral to our programme*. In addition to forming the bedrock of your Doctoral training, they will also introduce you to a range of academics from the School of Social Work & Social Policy and other Irish and international universities.
* Structured elements are subject to change
Students are required to produce evidence of ECTS credits accrued to reflect this structured element. All Ph.D. students must be awarded between 10 and 30 ECTS between year 1 and year 3 of their studies. There are a number of learning opportunities across College and the School which can form the structured learning element of the Ph.D., including:
Workshops and seminars available through the Innovation Academy, the educational centrepiece of the TCD - UCD Innovation Alliance. The Innovation Academy encourages Ph.D. students to recognise the innovation potential of their research and to exploit their ideas in a competitive world. Innovation is conceptualised in its broadest sense, compassing the creative arts, social entrepreneurship, engineering, technology and business. The Academy has an active schedule of seminars with entrepreneurs and academics, who give valuable insight into the process of making the leap beyond research.
Modules available generally within Trinity - see Postgraduate Courses in Trinity College for further details.
Postgraduate Research Handbook and Other Relevant Resources
Postgraduate Research Handbook 2022-2023
Phd Confirmation Review Process and Guidelines
Trinity College Research Student Handbook
Trinity College Best Practice in Supervision of Research Students
Trinity College PhD Viva Voce Guide
Progress Report Form - Student Registered Post-September 2019
Guide to Academic, Psycho Social, Career Planning and Financial Supports for PhD Students