Careers & Alumni
NOTE: The MSc. in Disability Studies will NOT run in 2021-2022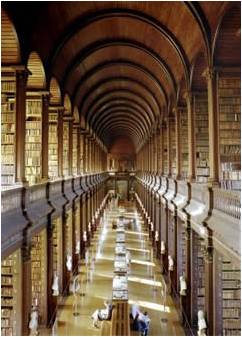 The programme is proud to have a diverse body of alumni with a range of professional/educational backgrounds (e.g., education, nursing, occupational therapy, psychology, social care, social work sociology, speech and language therapy) and national origin, with over 14 countries represented among the alumni (e.g., Canada, Ghana, Denmark, Ireland, Italy, Jamaica, Japan, Mexico, USA, Zambia).
Graduates exit the programme with in depth knowledge of disability issues from legal, ethical, social policy, research and theoretical perspectives and with practical skills gained through experiential placement in the areas of policy, programme planning and evaluation, advocacy or research. Organisations where our students have been placed or have been offered placements include: National Disability Authority, Disability Federation of Ireland, Trinity Centre for People with Intellectual Disabilities, IDS-TILDA, National Parents and Siblings Alliance, Disability Office (Trinity College Dublin), Equality Office (Trinity College Dublin), UN Office of the Special Rapporteur on Disability
Through the programme, current students and alumni have access to leading scholars, activists and practitioners who deliver public lectures, workshops and seminars on current disability topics (for example, Prof. Joy Hammel, University of Illinois at Chicago, Dr. Oliver Lewis, University of Leeds, Ms. Catalina Devandas, UN Special Rapporteur on Disability and Dr Vladimir Cuk, Executive Director, International Disability Alliance have provided input into the 2016-2017 course). Annually, the programme organises a Disability Research Seminar Series open to students and alumni where academics present state-of-the-art research, contributing to the inter-disciplinary discussion in the area of disability. Click here for the 2016-2017 Disability Research Seminar Series (PDF, 396 KB).
The course prepares graduates to lead the change in disability systems and to translate rights into reality, nationally and internationally. Our most recent graduates are working in the areas of disability service provision (as therapists, service managers, and frontline staff), policy and advocacy (in the non-profit sector), education (as principals, teachers, special needs assistants), and research (in the public and private sectors).
Click here to listen to two of our current students speaking about their experiences at Trinity.
Past students have said about the course:

"I am delighted I chose the Disability Studies course I had been looking for a course that suited me for a number of years. It has opened my mind to new ways of thinking about disability. I have recently been promoted in work and I am assisting with putting together staff training that promotes a rights based approach when working with the young service users I work with. I hope the course continues to run and many more disabled people benefit from the new knowledge and insight that may be gained from it."

"It is a wonderful opportunity to learn, to reflect and evaluate the kind of disability professional you want to be. It provides a space where you can generate new opinions and ideas, and for me it opened up a whole new world of knowledge in the field of disability and allowed me to become better at what I do."

"I would definitely recommend the course because it changes you and the way you think".