Bachelor in Social Studies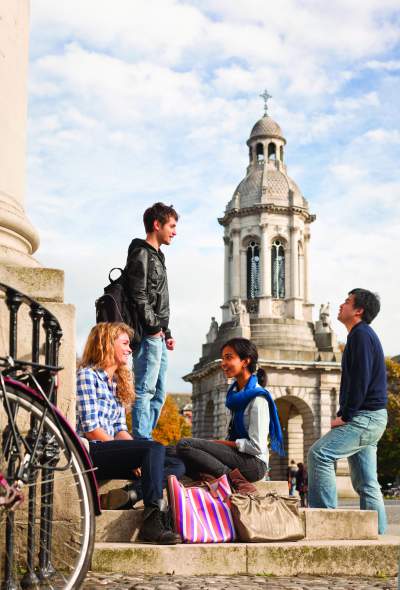 Trinity College set up its first social work training course, the Diploma in Social Studies, in 1934. Since then, social work education has developed greatly and the School currently provides both undergraduate (Bachelor in Social Studies) and postgraduate (Master in Social Work) degree routes to full social qualification.
The undergraduate route is the Bachelor in Social Studies (BSS) and this Honours Bachelor Degree award is placed at level 8 on the National Framework of Qualifications (NFQ).
This four-year full-time undergraduate programme combines an honours degree in the social sciences (BSS) with professional education in social work. Graduates from this programme are eligible to apply for registration with the Irish Social Work Registration Board (CORU).
BSS is an intensive programme. Though spanning four years, it makes use of some vacation time over the four years to add the equivalent of a fifth year. The European Credit Transfer System (ECTS) rating for this degree is 300 credits. BSS is also a highly integrated programme, which aims from year one to develop reflective and pro-active social workers who can make a significant contribution in any area of the social services.
The BSS is a professional degree designed for students who wish to become social workers and who believe they have the personal attributes and motivation for social work. The programme is committed to inclusiveness and diversity in its student group. Overseas, mature and non-traditional students are welcomed.
It is a course requirement for all new students on the Bachelor in Social Studies that they complete Health Screening and Garda Vetting requirements. Information about this can be found via Health Screening and Garda Vetting.
Course Brochure 22-23
Further details can be found in our course brochure here