Research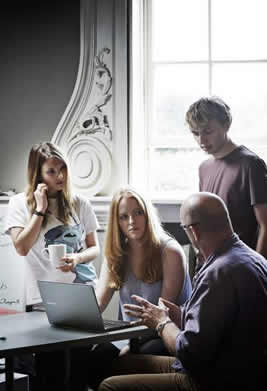 The School of Social Work and Social Policy hosts a vibrant and creative research community. Perhaps our most distinctive feature is the close connection to 'real world' issues, as represented by the policy and practice spheres in Irish society.
As a global university Trinity seeks to bring an international perspective to the solving of problems, and this is a hallmark of research within the School where research carried out with colleagues internationally helps illuminates the issues in an Irish context, whilst reciprocally, research carried out in Ireland informs policy and practice in other nations.
The span of research interests reflects both policy and practice dimensions, but also captures the trajectory across the life- course, with research into childhood issues, through adulthood, with particular focus here on addiction, disability and mental health, and into older age, with research on grand-parenting completing the circle to childhood research.
In keeping with the developing science of child and adult development, particularly the complex interplay between biology, psychology and environment, researchers within the school seek to work in close collaboration with colleagues from other disciplines both within and outside of, the university. Examples of these are the Trinity International Development Initiative, Centre for People with Intellectual Disabilities and the longitudinal study into child development, Growing Up in Ireland. To these collaborative enterprises we bring a distinctive perspective, characterised by a sensitivity to the issues of implementation science, as members of the School have predominantly prior experience of working in human services, either in social policy or social work roles. In turn this generates a strong ethos of support for the rights and dignity of people, providing a litmus test to examine the veracity and impact of research involving human subjects.