CLU22440 Virgil Through Time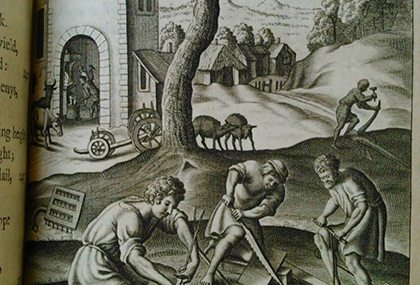 In this course we will investigate the rich and varied afterlives of Virgil's poetry, exploring themes of creativity and artistic (re-)imagination, as well as the politics which lie behind humanistic claims for the universality of 'the classics'. We will examine questions of patriarchy, environment, and empire, but also some radical and democratic aspects of popular traditions in Irish, European, and world contexts. And we will re-read Virgil's own poetry, in an effort to critique its continuing ability to inspire, provoke, and challenge.
Module Organiser:
Duration:
Contact Hours:

33 (two lectures and one language lab per week)

Weighting:
Assessment:

50% coursework (two written assignments), 50% written examination

Course Open To:

Classics, Ancient History and Archaeology; TJH Latin; Columbia Dual Degree; Visiting
Learning Outcomes
Upon the successful completion of this module students should be able to:
Translate and critically analyse the prescribed texts.
Translate and analyse the language of unseen passages of similar genre, style or content.
Discuss the cultural and political legacies of the poetry of Virgil.
Evaluate the nature and politics of 'reception', i.e. the influence of the ancient Greek and Roman worlds on later artists and societies.
Analyse the relationship between art and society, ancient and modern, and art's implication with various structures of power.
Demonstrate an ability to reflect independently and creatively.
Formulate well-researched views in written assignments.